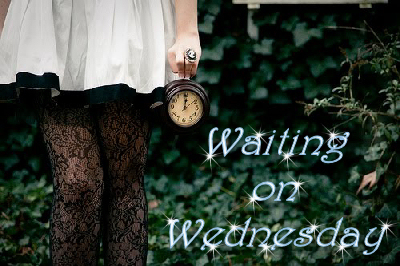 Waiting on Wednesday is a weekly meme hosted by Breaking the Spine.

This is a perfect way to highlight books that we are waiting patiently to be released... it is also a sure-fire way to watch your TBR pile grow!


Ashton Taylor. Six foot one, Dark hair, chiseled jaw, riveting hazel eyes, and a body cut in all the right places. He's a natural. Things just come easy to him. He's used to getting everything he wants, excelling at everything he does. The grades, the recognition, the beautiful women.

His path was set. A girl, a full scholarship to UCLA, and a bright future. To others, his life seemed perfect. But, things are never what they seem, and life, well, at any moment, something or someone can come along and turn it upside down.

That something…the death of his father.

That someone… Cara Hayward. The girl with the hypnotic eyes, melodic voice, enchanting smile, and lips sent straight from heaven.

The girl who doesn't want to be seen.

So what happens when a guy who everything comes easy to, meets a girl who doesn't come easy?

Can he crawl through all the broken glass to find her? Will the girl he discovers deep down be able to see past his perfect exterior?

Together, do they have the power to heal one another? Or, could the very thing that brings them together, be the one thing that tears them apart?
Expected Publication
: September 26
2013
Add it to your TBR Pile
:
Goodreads
Why am I so eagerly awaiting this release you ask?
The number one reason for why I am so eagerly awaiting this release would be because of the author, Beth Michele. I absolutely adored Love Love, and if she can do that great a job with her debut novel... I know that any book that follows will be just as awesome.
The second reason I am so excited is because Lovely is a male point of

view book, that's right... it will be told 100% from Ashton's perspective. It honestly can not get any better than that. I just love the male POV, and from what I've learned about Ashton so far, I just know I am going to fall head over heels in book love with him.
Thankfully, there isn't long to wait at all before we get to meet Ashton, so don't forget to add this to your TBR. You can also check out my review of Love Love by clicking on the cover below. If you haven't read this book, I must insist that you get right on that.
What is your Waiting on Wednesday?
Feel free to leave your links below so that I can check them out and if you are a new follower be sure to let me know!