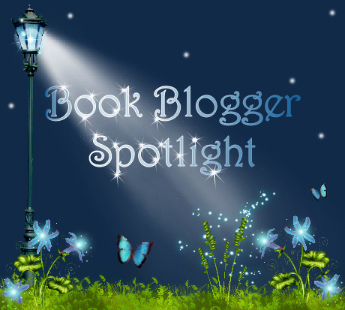 Pink Fluffy Hearts
When and why did you become a book blogger?
You know it's funny you should ask that. I'm pretty sure it was about three weeks ago, haha. I've had this massive list of books to read on my Goodreads shelves for just about ever and I was like jeez I need to get through these books. So, I decided that as a way to get through them I was going to review each one I read, it turns out that was actually really good motivation. I enjoy writing about my opinion way more than I thought I would. That sounded a little conceited didn't it? haha I just mean I have an opinion about so many things, like a lot of people do, so why not let it be heard?
How did you come up with the name of your blog?
That's actually an amusing story. I used to watch that TV show Smallville and my friend Mandy and I are super in love with Chloe Sullivan and Oliver Queen, two of the characters from the show. Well they got married at the end of the series, but we sort of possibly read an early script and new it was going to happen like six months before it aired haha. So we would fangirl on AIM about how they were perfect for each other and we were like twelve year old girls drawing pink fluffy hearts around their names in our notebooks. And ever since then we would draw virtual pink fluffy hearts around anything we loved. Books, characters, coffee haha. And thus the name was born.
What is your favorite thing about blogging?
Oh wow, that's a hard one. You know I think my favorite thing about it is getting to meet new people with similar interests. There is an entire virtual world out there and so many amazing bloggers and activists. So, it's really fun to try and connect with those people and be a part of something bigger than what you have right in front of you.
What do you find the hardest about blogging?
The amount of time it takes up. I've got a part-time job, I'm a part-time student, and I write like it's nobody's business haha. So fitting in blogging schedules between everything is a lot more time consuming then I thought it would be, but I love it anyway because who needs sleep? I've got six Stabucks gift cards, a Keurig coffee maker on my desk, and about forty different flavors of coffee, I'm good. ;)
Does your blog participate in any weekly features and if so which is your favorite?
Yes! We actually just started that this week. We participate in Tune in Tuesday, which is currently being hosted by Kate's Tales of Books and Bands. We also participate in Feature and Follow Friday, which is hosted by Parajunkee's View and Alison Can Read. And we have Top Ten Thursday, which we adapted from The Broke and the Bookish's Top Ten Tuesday.
We also have two original features that we created (as far as I know) called Fun Fact Friday, which is all about crazy, but interesting facts people don't know and Turn off the TV and Read. We'll be debuting that feature this Sunday. Basically we choose a TV show or movie and then we give you three books that you would enjoy based on that TV. Sort of an if you like this show you'll like these books. It was just something cute that my friend Andi came up for our blog that we thought would be fun.
What has been your favorite moment since you became a book blogger? Which review, interview or giveaway have you been most proud of?
Oh, oh I've got a good one for this, haha. I recently read Dina Silve's
One Pink Line
, great book by the way truly touching, through Netgalley. I posted my review in Netgalley, on Goodreads and on my website. A few days later I received an email from Dina Silver telling me how much she enjoyed my review. The email was so unexpected and so sweet and it was nice to know that my words touched her enough that she sent out a personalized email to me.
What kind of genres do you enjoy reading and reviewing the most?
I read a lot of paranormal books. I also read a lot of young adult books. I'm just now branching out into other genre's, but I think YA is my niche.
What is your favorite individual book or series? What makes you love it so much?
My favorite individual book at the moment, or in the past few months rather, has been
Beautiful Disaster
by Jamie McGuire. It was gritty and real and not all bubblegum and unicorns. Her main character, Abby is wonderful. She's the perfect mixture of sassy and sweet. She's sort of relationship-phobic, like me, which is something I enjoyed reading because most books tend to paint women as always wanting a relationship, guess what that's not true haha. But when she met Travis, who I love as much as Abby it was like I don't know the rules changed. I don't want to give anything away, but if you like snarky characters and a compelling story, then you should check it out.
My favorite series is
Fire Spirits
by Samantha Young. I am so hopelessly in love with Jai. It's sad haha. She's got three books out in the series already and I know the forth one is coming out soon which means I need to get all my ARC books done so I can read it immediately haha.
Who is your favorite fictional male character, why and from what book or series are they from?
Jai from the
Fire Spirits
novels I totally want to draw pink fluffy hearts around him haha. I love him because he isn't perfect. He's got flaws and this tragic past that makes me want to hug him. He's guarded and professional, but there's this whole other side to him that once you see it's like god, runaway with me! He's a very well rounded and developed character and he's got so many sides to him that I can't wait to see what's explored next.
Who is your favorite fictional female character, why and from what book or series are they from?
Huh, this one is harder...Wow. I actually don't know who my favorite female character is. I like a few, Ari from
Fire Spirits
, Tris from
Divergent
, Abby from
Beautiful Disaster
, but I'm not sure any of them qualify as my favorite. I liked Alex the first 240 pages of
Ashes
. Jeez, I guess if I had to pick a favorite out of these characters I would say Abby from
Beautiful Disaster
because I relate to her most.
Who are your favorite three authors and why?
Amelia Atwater Rhodes
- She made me fall in love with reading. I was never a huge reader when I was younger. I was the girl in high school who would rather be out partying with football players than reading a book haha. But then a friend recommended In the Forests of the Night and I fell in love. Not only with this world that she had created, but with reading. It wasn't long after that I started writing myself. Her books continue to be my favorite. I own all of them and every 6-7 new books I read, I re-read one of hers.
Veronica Roth
- DIVERGENT! I love Four I love Four! ...Do you need a better reason than this? ;)
Samantha Young
- I've read quite a few of her books and the ones I haven't I own and am waiting to get to. She's proved herself to be a very well rounded writer from YA novels to her very first adult novel that just came out. She's got this vision and when she writes about it and I read her words it's like I'm transported to this magical place where anything can happen...Like Jai popping put of the book haha. Kidding. Honest. Maybe.
If you could turn one book or series into films, what would you pick and who would you cast as the main characters?
Fire Spirits
! Oh god that's hard! Bites lips. For Ari I think I would cast
Naya Rivera
or
Maiara Walsh
and for Jai I honestly haven't seen an actor I think fits his description as of yet haha.
What are you reading right now?
Right now I am reading an ARC of
Ever
by Jessa Russo and an ARC of
Death and the Girl Next Door
by Darynda Jones
Paper books or ebooks?
Both. See here's the thing, I've got three bookcases and they are all over flowing. So I need to vett my books. There are some I just need in hardcover or paperback because I love them and have collected the whole series like the Stephanie Plum series by Janet Evanovich or Amelia Atwater Rhodes books. So if I read an ARC or an ebook and I fall in love with it I will absolutely by it in hardcopy because as much as I love my Kindle Fire to death, nothing beats the smell of books.
Which would be your favorite place to read? Curled up on a cold day in front of a fireplace, in front of a window on a lovely overcast rainy day or outside on a hammock on a warm summer's day?
I'm going to say either curled up on a cold day or in front of a window on a rainy day listening to the sound of the rain as I read. I'm not a big fan of the heat, I'm very much in love with the cold weather.
Milk chocolate, white chocolate or dark chocolate?
Milk chocolate with coconut or raspberry.
Coffee or hot tea?
Coffee, forever and ever. Most people's bodies are made up of 60-70 percent water, mine is 60-70 percent coffee. ;)
Would you like to give any other details about yourself? How can others find you around the web? Such as Facebook, Twitter, Goodreads, etc...
I've got a dog named Luigi who thinks he's a human! haha
Blog:
http://pinkfluffyhearts.blogspot.com
Facebook:
http://www.facebook.com/corina.lombardi
Twitter:
https://twitter.com/CorinaLombardi
Goodreads:
http://www.goodreads.com/user/show/2919367-corina