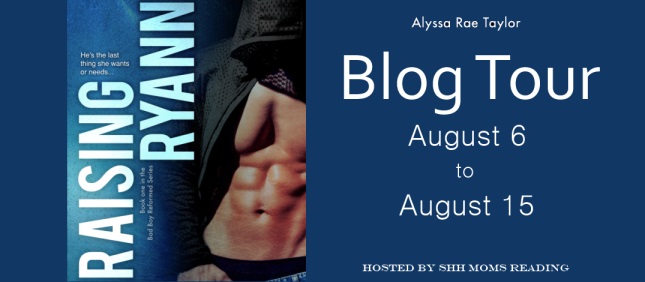 Twenty-year-old Reese Johnson can finally leave her troublesome past behind. She enters college with her best friend, Gia, and spends her time doing what she loves—working as a self-defense instructor at a local gym. Then Luke Ryann enters the picture. He's the tall, dark, and tattooed MMA fighter her boss hires to privately train her. One minute, he captivates her with his piercing brown eyes and boyish dimples. The next, he infuriates her with his relentless banter and cocky bad boy behavior. He's the last thing she wants or needs, and she never expects to fall in love with him.

Luke's jaded past has him keeping a safe distance. Despite what he feels, some things are better left alone. He has a dangerous secret—one that has the potential to risk their lives. As he fights the attraction between them, can he resist the growing tension and protect the woman he'll never be able to have?

Recommended for mature audiences due to situations of abuse, violence, strong language and sexual content.

Raising Ryann, the first book in the Bad Boy Reformed series, isn't just a story about first love. It's filled with action, suspense, mystery, and a touch of humor.
Title
: Raising Ryann (Bad Boy Reformed ~ Book 1)
Author
: Alyssa Rae Taylor |
Twitter
|
Facebook
|
Goodreads
|
Website
Publication Date
: August 6 2013
Publisher
: Self-Published
Length
: 275 Pages
Add it to your TBR Pile
:
Goodreads
Buy It
:
Amazon US
|
Amazon UK
Tour Organized by
:
Shh Moms Reading
Source
: eARC provided by the author in exchange for an honest review.
Cover Love
: HOT. Love this cover.
Point of View
: Alternating 1st person between both Reese and Luke, however there is a bit more Reese than Luke.
My Rating
: 4 Stars
Can you ever have too many tattooed bad boys? Nope. Never. Good answer. Throw in a confident, strong, funny female lead and you have yourself the perfect combination.
Reese. She is such a strong character. I love when the female is written to be strong, confident and hard working. She had a troubled past, with an event that if it had been successful would have been more than most could handle. She took the fear from that event and turned it into something positive. She now teaches young girls self defence. I have so much respect for that. She does play a few games when it comes to Luke, but they were completely understandable. He was completely giving mixed signals for a while, and to be honest I think I would have handled the situation exactly the same.
Luke. Wow. Luke is the perfect combination of bad boy and sweet romantic. Once he gives in to the feelings that he has for Reese it is all systems go. But, I think my favorite characteristic for Luke is that he is 100% an alpha character, however he allows Reese to be her own person. When there are events that require her to stand up for herself, he stays to the side and allows her to handle it. He is of course there if the situation goes South, but he lets her fight her own battles. I really like that. He is strong, supportive, sweet and caring. However, he isn't an open book, so there is a lot to learn about him and his past. He slowly starts to give information, but as the story goes you see just how much more there is learn about him. He holds on to a lot of secrets.
I really enjoyed these two together. They are playful and fun. The banter is witty and it kept me smiling throughout the story. And their sexual chemistry? Off the charts. The pages practically sizzle. Being that they are training together at the gym a lot of the time, there are plenty of chances for them to have their hands all over each other.
So yeah… H. O. T. -- H. O. T. -- H. O. T.
I also like that even when things get confused between them, it is not all that terrible. I didn't find myself getting frustrated with either of them, I felt the emotions and feelings they were having were justified and logical given the circumstances.
There are two storylines that are ongoing, but I think they are more connected than we know. Slowly, all of the pieces start to come together… then BAM. That ending. Can I just start begging for book two right now? I knew this was going to be a series, and I thought I knew how it was going to be ending but there is a twist, beyond all twists at the end that will leave you questioning everything you read in the last quarter of the book. My mind was racing with thoughts and possibilities. Honestly... I just need book two.
As of the time of this review there has not been an announced release date for
Resisting Ryann
, but I am sure Alyssa Rae Taylor is hard at work on it. But please, don't use the twist as a reason to wait to read Raising Ryann. Honestly, everybody is in a safe position at the end, it's just a nice twist thrown at you, at a time when you think you have it all figured out.
So yes, go forth and read Raising Ryann. I think you will fall in love with Reese and Luke, just as I did. This is a strong debut novel, that I managed to read in one sitting. In fact I just couldn't put my Kindle down… the pages wouldn't turn fast enough for me.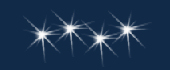 MEET THE AUTHOR
I'm a mother of three, wife of one and caregiver to two English Bulldogs. I spend most my time taking care of my children or watching Sam & Dean Winchester, fight off scary creatures on the WB.
I'm also a big reader, and tend to prefer books that tug at my emotions. I'm a sucker for any love story that includes bad boys, alpha males, fighters, rockers, and tattoos. I also enjoy an angsty read, and am not a fan of the instalove type romance.
The first time I picked up a pen and started writing, I couldn't stop, which leads to the publishing of my first novel Raising Ryann, coming out August 2013.
I live in Phoenix Arizona with my husband, our three daughters, two English Bulldogs, two Holland Lops bunnies, & a Beta fish.

GIVEAWAY
a Rafflecopter giveaway