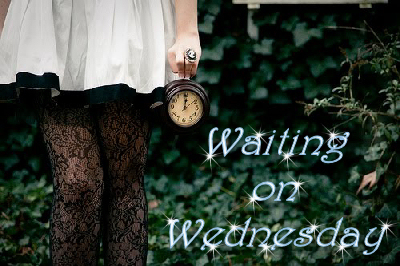 Waiting on Wednesday is a weekly meme hosted by Breaking the Spine.

This is a perfect way to highlight books that we are waiting patiently to be released... it is also a sure-fire way to watch your TBR pile grow!


Love, power, and magic collide with war in the second book of the Falling Kingdoms series

Auranos has fallen and the three kingdoms—Auranos, Limeros, and Paelsia—are now united as one country called Mytica. But still, magic beckons, and with it the chance to rule not just Mytica, but the world...

When the evil King Gaius announces that a road is to be built into the Forbidden Mountains, formally linking all of Mytica together, he sets off a chain of events that will forever change the face of this land, forcing Cleo the dethroned princess, Magnus the reluctant heir, Lucia the haunted sorceress, and Jonas the desperate rebel to take steps they never could have imagined.
Expected Publication
: December 03 2013
Add it to your TBR Pile
:
Goodreads
Why am I so eagerly awaiting this release you ask?
Okay, this one may seem a bit weird for me. I read Falling Kingdoms last year and I have to say it wasn't as good as I was hoping it was going to be. However, I promised myself that I would read Rebel Spring, so I am excited to give this series another shot. Because it wasn't terrible, it just wasn't as good as I had built up in my head.
Plus, who could say no to that cover? It is simply stunning. Falling Kingdoms had a gorgeous cover, and I am glad to see they have carried on with the cover greatness.
What is your Waiting on Wednesday?
Feel free to leave your links below so that I can check them out and if you are a new follower be sure to let me know!