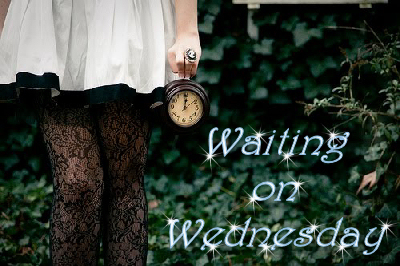 Waiting on Wednesday is a weekly meme hosted by Breaking the Spine.

This is a perfect way to highlight books that we are waiting patiently to be released... it is also a sure-fire way to watch your TBR pile grow!


When the world ends, can love survive?

For Scarlet, raising her two daughters alone makes fighting for tomorrow an everyday battle. Nathan has a wife, but can't remember what it's like to be in love; only his young daughter Zoe makes coming home worthwhile. Miranda's biggest concern is whether her new VW Bug is big enough to carry her sister and their boyfriends on a weekend escape from college finals.

When reports of a widespread, deadly "outbreak" begin to surface, these ordinary people face extraordinary circumstances and suddenly their fates are intertwined. Recognizing they can't outrun the danger, Scarlet, Nathan, and Miranda desperately seek shelter at the same secluded ranch, Red Hill. Emotions run high while old and new relationships are tested in the face of a terrifying enemy—an enemy who no longer remembers what it's like to be human.

Set against the backdrop of a brilliantly realized apocalyptic world, love somehow finds a way to survive. But what happens when the one you'd die for becomes the one who could destroy you?
Expected Publication
: October 01 2013
Add it to your TBR Pile
:
Goodreads
Why am I so eagerly awaiting this release you ask?
Jamie McGuire proved she can write an amazing story with Beautiful Disaster. And what is there not to be excited about with Red Hill? A romance set to the backdrop of the zombie apocalypse? Heck yeah. I'll be right there to read it on release.
I am also digging that cover.
What is your Waiting on Wednesday?
Feel free to leave your links below so that I can check them out and if you are a new follower be sure to let me know!