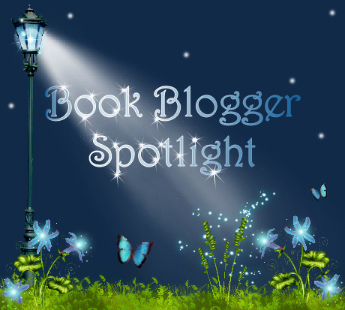 Joie de Lire
When and why did you become a book blogger?
I started my blog around the end of October 2011 because I was just in this crazy reading phase where I was finishing a book every 3-4 days. As this was before my discovery of goodreads, I wanted to start a blog to keep track of the books I'd read and write down my opinions about them. I pretty much created my blog on a whim, thinking "what the heck, I'll start a book blog!"
How did you come up with the name of your blog?
I've been taking French for about five years now and, honestly, when I was thinking about blog names, the phrase "Joie de Lire," which means the Joy of Reading, was the first thing that popped into my head—and since my French name was Joie, I thought it did a good job of incorporating both my name and the purpose of the blog.
However, in retrospect, it probably wasn't the best blog name—I mean, a ton of people probably don't understand French! I was pretty hasty in creating my blog so I didn't think to make up some cute, bookish name, and sometimes I get a little jealous when I see other people's blog names and I think "Dang. I wish I'd thought of something like that!" But at the end of the day, I don't really know what I'd name my blog if I ever decided to change it so Joie de Lire it is!
What is your favorite thing about blogging?
My favorite part would, hands down, be meeting tons of other super nice bookworms! Most of my friends don't read as much as I do, so I was really happy to meet these fellow bloggers who are, not only incredibly friendly and helpful, but are also just as enthusiastic as I am about books!
What do you find the hardest about blogging?
Definitely time management. I'm a procrastinator to start off so when I put off writing reviews immediately after finishing a book, they tend to just pile up. Sometimes it just takes me a long to find the right way to phrase my thoughts so time flies when I actually type up the review.
Does your blog participate in any weekly features and if so which is your favorite?
I participate in Top Ten Tuesday, My Book Boyfriend, Waiting on Wednesday, Weigh in Wednesday, Feature and Follow, and In Mail Box—I don't do all of them every week though because that would take up way too much time during the school year!
I have this inexplicable weakness for book boys so My Book Boyfriend is definitely my favorite meme! I get to fangirl over my favorite boys, tell other bloggers about them, and find out about new swoon-worthy boys to read about.
What has been your favorite moment since you became a book blogger? Which review, interview or giveaway have you been most proud of?
Oooh this is such a hard question…. Well, if I had to pick one, I'd choose the time one of my readers sent me one of the nicest emails I've ever received saying that she was about to give up on her own blog, but reading some of my posts inspired her to keep blogging.
I'm proud of all my posts since I wouldn't be posting them if I didn't like them, but one of my favorite reviews would be the post I wrote up for Froi of the Exiles because it's one of my funnier ones and I used a lot of entertaining gifs.
What kind of genres do you enjoy reading and reviewing the most?
I love YA—and just about all of the books I read have some romance…. *blushes* I can't help it!
What is your favorite individual book or series? What makes you love it so much?
Ahhh, it's so hard to pick a favorite book! My latest obsession, though, is The Lumatere Chronicles by Melina Marchetta because everything—and I mean EVERYTHING—that woman writes is just so beautiful and grabs me by the heart. I get pretty emotional reading her books, but I love that feeling of being able to love a book that much.
Who is your favorite fictional male character, why and from what book or series are they from?
WILL HERONDALE.
Oh by the Angel, that boy is literary perfection.
He's a blue-eyed, black-haired, kick-butt shadow hunter from Cassandra Clare's
The Infernal Devices
series. He is so darn witty and incredibly swoon-worthy, yet at the same time, one of the most selfless characters I've ever read about. And as a bonus, he loves books. ;)
Who is your favorite fictional female character, why and from what book or series are they from?
Lately, my favourite heroine is Isabelle Lightwood from Cassandra Clare's
The Mortal Instruments
series. She's another super tough shadowhunter, but she's also that girl who flirts with boys and never gives her heart away. Who likes to be needed and doesn't like to depend on others. I think she's shown a lot of character growth in the series and has become one of my favourite heroines ever.
Who are your favorite three authors and why?
Melina Marchetta
~ because her writing just has a way of tugging at your heartstrings.
Cassandra Clare
~ because her writing is dry and witty and she creates the best fictional boys in YA.
John Green
~ because his writing really raises the bar for YA. No more of those clichéd paranormal instalove romances. His characters are all very deep and intellectual and his stories just have a way of really connecting with people.
If you could turn one book or series into films, what would you pick and who would you cast as the main characters?
I'd love to see Ally Carter's
Gallagher Girls
book be turned into a series because I love the concept of a spy school!
I am soooo bad at putting a real-life face to a character, but I'd cast
Annasophia Robb
as Cammie and
Chace Crawford
as Zach (and let's just pretend there isn't a huge age gap between them…)
What are you reading right now?
I'm currently starting
For Darkness shows the Stars
by Diana Peterfreund.
Paper books or ebooks?
I have a nook, but ultimately, I prefer having paper books because you can have a physical copy to put on your shelf and there's the satisfaction of that real book smell and being able to flip the pages.
Which would be your favorite place to read? Curled up on a cold day in front of a fireplace, in front of a window on a lovely overcast rainy day or outside on a hammock on a warm summer's day?
Curled up in bed or just sprawled on a couch!
Milk chocolate, white chocolate or dark chocolate?
White chocolate
Coffee or hot tea?
Hot tea. I can't stand the taste of coffee!
Would you like to give any other details about yourself? How can others find you around the web? Such as Facebook, Twitter, Goodreads, etc...
Fun facts about me…
I'm a senior in high school.
I LOVE Italian food.
I dog-ear my books…. (yes, I really did just say that)
I love nutella sandwiches.
I am addicted to tumblr. I wish I were kidding about this but Tumblr has made me more insane and sassy and, for the life of me, I cannot stay away from that site.
Blog:
http://joie-joiedelire.blogspot.com/
Facebook:
https://www.facebook.com/JoieDeLire
Twitter:
https://twitter.com/joie_de_lire
Goodreads:
http://www.goodreads.com/user/show/6224284-joie
Tumblr:
http://joie-de-lire.tumblr.com/
Feel free to stalk me! ;)