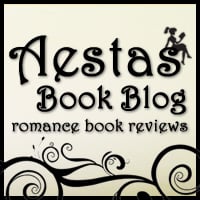 Hey everyone! Thank you, Christine for having me on your blog today! My blogging name is Aestas, I'm from Canada and I'm seriously addicted to books!
When and why did you become a book blogger?
I grew up on books (my parents never let us have a TV in the house) so I was always an avid reader but at around 15 years old we got our first TV and I pretty much stopped reading and spent the next several years catching up on movies, TV shows etc that I never got to watch growing up. Honestly, I probably read like 6-7 books per year tops during that time (I still shudder to think of all the time I wasted!)... but then, in late spring 2011, I started reading again. It started with Twilight... and I was hooked. I
wanted
neeeeeed more! So then I went on to all the big paranormal romance series (Night Huntress, Fever, Black Dagger Brotherhood, Dark Hunter, Immortals After Dark, Lords of the Underworld etc etc) and that was around the time I discovered Goodreads. Purely by chance... and then once I started getting into indies and contemporaries (starting with Fifty Shades, Beautiful Disaster, and Thoughtless + Effortless), I began to write a few thoughts down with each book and eventually they turned into reviews...
About a year after that I decided to start my blog and I've been very blessed to have a wonderful group of readers who love the same books I do, love talking about them, sharing recommendations etc.
At the end of the day, I really just love books, love talking to people who love books and love pimping out the books I love so blogging just made a lot of sense :)
How did you come up with the name of your blog?
It started out as my user name on Goodreads and since people already recognized "Aestas" from my reviews there, I figured it would make most sense to keep the name. Its not my real name, but "Aestas" is a name that has very important meaning to me, so in a way, its a part of me.
What is your favorite thing about blogging?
Definitely meeting so many new readers who love the same books as I do and sharing the excitement and thrill of discovering amazing new reads. I love that blogging opens things up so much more than just talking about book with your friends. Through my blog, I've made friends in pretty much every corner of the world. People I'd never have met otherwise. Also, I've had the opportunity to help other people find books they love. Both of which are wonderfully, amazing feelings.
What do you find the hardest about blogging?
I had to learn a lot of HTML and CSS coding for my website since I didn't use a blog designer and my wordpress theme was highly modified. So that was challenging. Also, I'd say just keeping up with the constant flow of book news to pass on, new reviews etc is the most time consuming of it. I've almost become surgically attached to my phone now :P
Does your blog participate in any weekly features and if so which is your favorite?
No, I'm not part of any external features except for the occasional blog tour. I do host weekly giveaways though and usually post a few reviews per week. I'm also starting to run 'events' throughout the year (like the
December Author-a-thon
event which just finished featuring 22 days of favorite Authors and Giveaways).
What has been your favorite moment since you became a book blogger? Which review, interview or giveaway have you been most proud of?
I'd say my favorite moments have been seeing quotes from my reviews on various author's websites or being thanked in the acknowledgements of a book. Those are pretty big moments for me.
And I'd say I'm most proud of having organized the 22 Authors-22 Days-22 Prizes
Author-a-thon
event this December. I was so honored and thrilled to have had so many incredibly talented authors on board for it.
What kind of genres do you enjoy reading and reviewing the most?
Romance is by far my favorite genre (specifically contemporary and paranormal). I'm always looking for books that make my heart race, have a beautiful love story and a happy ending.
What is your favorite individual book or series? What makes you love it so much?
My favorite series is
The Bronze Horseman Trilogy
by Paullina Simons. It is without a doubt, the most well-written, most intense and most incredibly beautiful and heart wrenching yet heart warming love story ever told. Its unforgettable and incomparable. Its in a league all on its own.
Who is your favorite fictional male character, why and from what book or series are they from?
Oh gosh, just ONE?? That's a little cruel you know. How am I supposed to just pick one?? Ok, I can't do it. Here are my top three (contemporary romance heroes).
Alexander Barrington (
The Bronze Horseman
- Paullina Simons). God, he is just perfect. The depth to which he LOVES Tania is just so incredibly powerful that no words but the author's can truly do it justice. But his character is embedded in my heart. All I have to do is just THINK about any one of the scenes from that story and I get choked up with emotion. He is my #1 book hero.
Gideon Cross (
Bared To You
- Sylvia Day). To me, Gideon is just the epitome of a tortured, complex, flawed hero. And watching him work SO hard to be functional in his relationship with Eva just melts my heart in ways I can't even describe. I have so much love for him!
Kellan Kyle (
Thoughtless
- SC Stephens). Do I really need to explain this?? He's Kellan Freaking Kyle :p Its just not possible not to LOVE Kellan. Hot as f*ck rock star who is 100% head-over-heels in love with his girl. He is just the perfect yum.
I'm sorry, I can't pick just one between those guys. I just can't! Please don't make me! *begs*
Who is your favorite fictional female character, why and from what book or series are they from?
Ohhh you're killing me here with the whole "just having to pick one" thing. I have to pick three as well, sorry! (and these are also only contemporary romance).
Tatiana (
The Bronze Horseman
- Paullina Simons). Tania went through the biggest character growth I've seen from any heroine. Seeing her journey from this shy teenager in love with a soldier to a kick-ass, strong woman and mother who would literally cross the world on foot to rescue the love of her life just touched my heart in a way few other characters have.
Dusty (
Games of the Heart
- Kristen Ashley). I'm a big fan of functional characters (tortured and messed up, sure, but functional and non-stupid) and Dusty pretty much is about as functional a heroine as you can get. She's laid back, upfront with her feelings, not afraid to stand up for herself but with a heart of pure gold. Its kind of impossible not to love her character.
Eva (
Bared To You
- Sylvia Day). Eva is another of my favs because of how real she felt. She was scarred by her past and had many insecurities and flaws but I just loved how understandable they all were and I sympathized and respected every decision she made along the way.
Who are your favorite three authors and why?
Paullina Simons
~ She is seriously just gifted beyond all reason. Her words just speak directly to your heart.
Kristen Ashley
~ Again, her writing style and Alpha males are just phenomenal!
ColleenHoover
ALJackson
SherrilynKenyon
SCStephens
SylviaDay
AliceClayton
CJRoberts
TinaReber
ELJames
TraceyGarvisGraves
KatjaMillay
JamieMcGuire
PriscillaGlenn
SamanthaTowle
JRWard
DONTMAKEMECHOOSE!!!!!!!!!!!
If you could turn one book or series into films, what would you pick and who would you cast as the main characters?
A part of me is scared by films. I'm scared that they won't get it 'right', you know? That they'll mess up a key line, take out an important scene I loved, change the story etc... I'm eagerly looking forward to seeing the movies that are being made right now from some of our favs books but at the same time, I've got a measure of worry. I guess for that reason, I'm happy if my top favs stay only as books.
However, if they WERE to get made into books, my biggest hope (apart from an unchanged storyline) would be that they always cast unknown actors/actresses in the main roles. I want to see someone that I don't 'know' already in the role so that when I look up on the screen, I see only my fav character, not an actor/actress that I'm used to seeing all over the tabloids.
What books are you most looking forward to in 2013?
Reckless
(Thoughtless #3),
Entwined In You
(Crossfire #3),
Grounded
(Up In The Air #3),
Walking Disaster
(Beautiful Disaster #2),
Wethering the Storm
(The Mighty Storm #2), the new
CJ Roberts book
and the
last Slammed book
.... there are probably more I'm missing here but these come to mind first.
Paper books or ebooks?
Heh. Both. *guilty look*. I read eBooks primarily but I buy all my favs in paperback for my shelves. I just love having them up there even though I rarely actually read the paper books.
Where is your favorite place to read?
Curled up on my couch with a blanket, hot chai tea and my dog :)
Milk chocolate, white chocolate or dark chocolate?
Definitely dark!
Coffee, hot tea or hot chocolate?
Chocolate chai tea. Its my 'reading' drink. Second to books, its my greatest addiction!
Would you like to give any other details about yourself? How can others find you around the web? Such as Facebook, Twitter, Goodreads, etc...
Blog:
http://aestasbookblog.com
Facebook:
http://www.facebook.com/aestasbookblog
Twitter:
https://twitter.com/AestasBookBlog
Goodreads:
http://www.goodreads.com/user/show/5604583-aestas-book-blog
Pinterest:
http://pinterest.com/aestasbookblog/