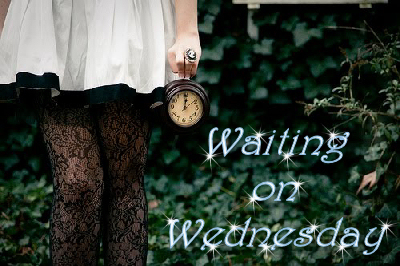 Waiting on Wednesday is a weekly meme hosted by Breaking the Spine.

This is a perfect way to highlight books that we are waiting patiently to be released... it is also a sure-fire way to watch your TBR pile grow!


Emma has just learned that her mother is a long-lost Poseidon princess, and now struggles with an identity crisis: As a Half-Breed, she's a freak in the human world and an abomination in the Syrena realm below. Syrena law states that all Half- Breeds should be put to death.

As if that's not bad enough, her mother's reappearance among the Syrena turns the two kingdoms—Poseidon and Triton—against one another. Which leaves Emma with a decision to make: Should she comply with Galen's request to keep herself safe and just hope for the best? Or should she risk it all and reveal herself—and her Gift—to save a people she's never known?
Expected Publication
: May 28 2013
Add it to your TBR Pile
:
Goodreads
Why am I so eagerly awaiting this release you ask?
I know there were a lot of mixed reviews for
Of Poseidon
but I was in the 'I enjoyed it' camp. I thought it was a fun story to read and I really enjoyed the characters. I am a sucker for the dual POVs so it helped that it was written that way. So I am really looked forward to Of Triton which appears to be scheduled for release at the end of May. This will be a nice book to kick start the summer.
What is your Waiting on Wednesday?
Feel free to leave your links below so that I can check them out and if you are a new follower be sure to let me know!