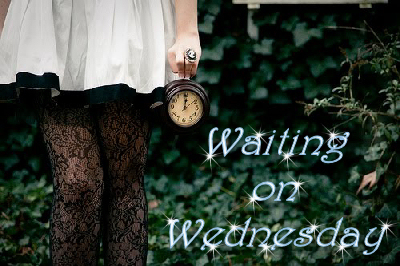 Waiting on Wednesday is a weekly meme hosted by Breaking the Spine.

This is a perfect way to highlight books that we are waiting patiently to be released... it is also a sure-fire way to watch your TBR pile grow!


I will not lose another person I love. I will not let history repeat itself.

Vincent waited lifetimes to find me, but in an instant our future together was shattered. He was betrayed by someone we both called a friend, and I lost him. Now our enemy is determined to rule over France's immortals, and willing to wage a war to get what they want.

It shouldn't be possible, none of it should be, but this is my reality. I know Vincent is somewhere out there, I know he's not completely gone, and I will do anything to save him.

After what we've already fought to achieve, a life without Vincent is unimaginable. He once swore to avoid dying—to go against his nature and forsake sacrificing himself for others—so that we could be together. How can I not risk everything to bring my love back to me?
Expected Publication
: May 7 2013
Add it to your TBR Pile
:
Goodreads
Why am I so eagerly awaiting this release you ask?
First... the cover. Holy crap it is beautiful. All of the covers from this series have been outstanding.
I can't wait to see how Kate and Vincent end up. Just to throw an extra kink in the chain, there is a novella that is due out on April 2nd,
Die for Her
, which is from Jules' POV. It appears he is finally professing his undying love for Kate... What will this mean for Vincent? I really love Vincent and Kate but I don't want Jules to be broken hearted either. This can only mean one thing, tears.
What is your Waiting on Wednesday?
Feel free to leave your links below so that I can check them out and if you are a new follower be sure to let me know!