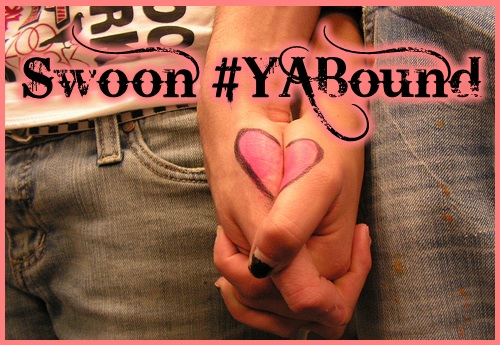 Who doesn't love a good swoon?
The ladies over at YA Bound have created this hot and fun meme!
If you want to join in here's all you need to do.
From the book you're currently reading, or one you just finished, tell us what made you SWOON. What got your heart pounding, your skin tingling and your stomach fluttering?
Then pick a smaller portion of your swoon and tweet it, just don't forget to add the #YABOUND Hashtag to your tweet!

I had the pleasure this week of reading two of the best books I have ever read,
Slammed
and
Point of Retreat
. Honestly, these books are amazing and if you have not read them I am begging and pleading with you to start them as soon as possible. Absolutely amazing!
The swoon I am sharing this week is from Point of Retreat. To be honest to somebody reading it who hasn't read the books it probably doesn't make sense but this was one of my favorite parts so I had to share. Will loves Slam Poetry and this is part of one his slams to Lake.
If the swoon doesn't make any sense to you then pleeeeeeease read these books because trust me when I say you will swoon hard for Will. And if you have read the books then you will know exactly what this is about. Honestly... SWOON!!!
"Twenty-two hours and our war begins

Our war of limbs

and lips

and hands...

The best part of finally

Not calling retreat?

The showers above us

Raining down on our feet

While the bombs are exploding and the guns fire their rounds. Before the two of us collapse to the ground. Before the battle, before the war...

You need to know

I'd go fifty-nine more.

Whatever it takes to let you win.

I'd retreat all over

and over

again."
What is your swoon worthy moment this week?
Feel free to leave your links below so that I can check them out and if you are a new follower be sure to let me know so that I can come and check out your blog in return!