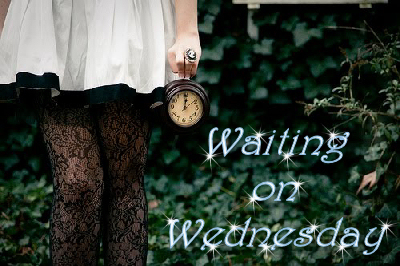 Waiting on Wednesday is a weekly meme hosted by Breaking the Spine.

This is a perfect way to highlight books that we are waiting patiently to be released... it is also a sure-fire way to watch your TBR pile grow!


When Mallory discovers that her boyfriend, Jeremy, is cheating on her with an online girlfriend, she swears off boys. She also swears off modern technology.

Inspired by a list of goals her grandmother made in 1962, Mallory decides to "go vintage" and return to a simpler time (when boyfriends couldn't cheat on you online). She sets out to complete grandma's list: run for pep club secretary, host a dinner party, sew a homecoming dress, find a steady, do something dangerous.

But the list is trickier than it looks. And obviously finding a steady is out . . . no matter how good Oliver (Jeremy's cousin) smells. But with the help of her sister, she'll get it done. Somehow.
Expected Publication
: March 26 2013
Add it to your TBR Pile
:
Goodreads
Why am I so eagerly awaiting this release you ask?
I absolutely love the sound of this! The whole taking a step back from technology would be so very difficult for anybody to accomplish and I am loving the parts of the list we get to see. I think this will be a very fun book to read.
Oh and the cover... how cute is that?!
What is your Waiting on Wednesday?
Feel free to leave your links below so that I can check them out and if you are a new follower be sure to let me know!