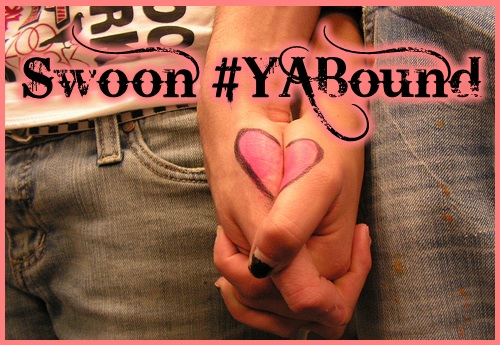 Who doesn't love a good swoon?
The ladies over at YA Bound have created this hot and fun meme!
If you want to join in here's all you need to do.
From the book you're currently reading, or one you just finished, tell us what made you SWOON. What got your heart pounding, your skin tingling and your stomach fluttering?
Then pick a smaller portion of your swoon and tweet it, just don't forget to add the #YABOUND Hashtag to your tweet!

oooOOOooohhh Jem how I love you. Don't get me wrong, I like Will but honestly... Jem is just something special. I have a feeling that The Clockwork Princess is going to break my heart.
"You speak of sacrifice, but it is not my sacrifice I offer. It is yours I ask of you," he went on. "I can offer you my life, but it is a short life; I can offer you my heart, though I have no idea how many more beats it shall sustain. But I love you enough to hope that you will not care that I am being selfish in trying to make the rest of my life - whatever length - happy, by spending it with you.

I want to be married to you, Tessa. I want it more than I have ever wanted anything else in my life." He looked up at her through the veil of silvery hair that fell over his eyes. "That is," he said shyly, "if you love me, too."
What is your swoon worthy moment this week?
Feel free to leave your links below so that I can check them out and if you are a new follower be sure to let me know so that I can come and check out your blog in return!