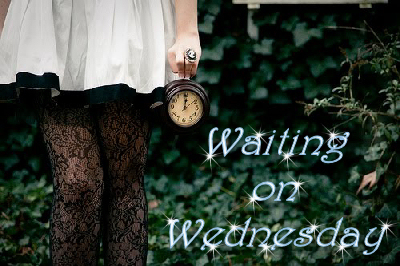 Waiting on Wednesday is a weekly meme hosted by Breaking the Spine.

This is a perfect way to highlight books that we are waiting patiently to be released... it is also a sure-fire way to watch your TBR pile grow!


It has always been up to Johanna to care for her family, particularly her younger brother, Cole. With an absent father and a useless mother, she's been making decisions based on what's best for Cole for as long as she can remember. She even determines what men to date by how much they can provide for her brother and her, not on whatever sparks may—or may not—fly.

But with Cameron MacCabe, the attraction is undeniable. The sexy new bartender at work gives her butterflies every time she looks at him. And for once, Jo is tempted to put her needs first. Cam is just as obsessed with getting to know Jo, but her walls are too solid to let him get close enough to even try.

Then Cam moves into the flat below Jo's, and their blistering connection becomes impossible to ignore. Especially since Cam is determined to uncover all of Jo's secrets …even if it means taking apart her defenses piece by piece.
Expected Publication
: May 7 2013
Add it to your TBR Pile
:
Goodreads
Why am I so eagerly awaiting this release you ask?
I absolutely loved
On Dublin Street
so when Samantha Young announced that the series was going to be carried on but following different characters I was so excited. As much as I loved Jocelyn and Braden I didn't want a continuation of their story... it ended so perfectly with the two of them and I didn't want that messed up.
Even though Johanna was in On Dublin Street we do not know a lot about her so it will be great to learn all about her and I must admit that Cameron sounds wonderful. Knowing how well Samantha Young writes I am sure this will be a great story.
What is your Waiting on Wednesday?
Feel free to leave your links below so that I can check them out and if you are a new follower be sure to let me know!