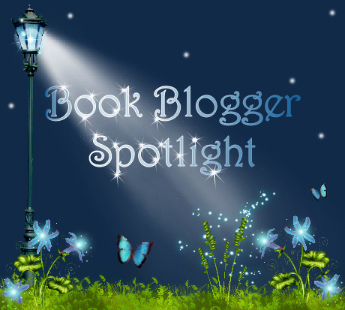 Alice in Readerland
I'm Alice, I live in California and am a young adult who reviews Young Adult books on my blog Alice in Readerland.
When and why did you become a book blogger?
I started my blog about a year ago because I Can't. Stop. Talking. About. Books.
How did you come up with the name of your blog?
Well, my name is Alice and I've always adored Alice in Wonderland, so it just seemed logical to call my blog Alice in Readerland!
What is your favorite thing about blogging?
Well, most of my friends don't read any of the authors I read! My favorite genre is contemporary (with plenty of humor/mystery/action-adventure mixed in). So I get super excited when I meet another blogger who reads the same authors/genres that I do!
What do you find the hardest about blogging?
I think one of the hardest things about blogging is finding the time. Another hard part about blogging is sifting through all the review queries I receive. I love that authors and publishers email me about their books because I've found so many awesome books that way, but it can be tedious going through all these queries from people who say they love my blog but obviously have not read any of my request guidelines!
Does your blog participate in any weekly features and if so which is your favorite?
I'm still finding all these awesome weekly features I want to participate in, but so far my favorite feature is
Top Ten Tuesday
. I love writing my Top Ten Tuesday list and then seeing what all the other lists have on them!
What has been your favorite moment since you became a book blogger? Which review, interview or giveaway have you been most proud of?
Ooh, this is a hard one. I think my favorite moment was when I received my first blog award because it still amazes me that someone other than my mom and my best friend read my blog! As far as posts I've written, I got to review an ARC by Shannon Greenland and then interview her for her blog tour; it was amazing for me because I've been a fan of Shannon's books for years so when I got to be part of her blog tour and actually interview her I was ecstatic! You can read my review and author interview
HERE
.
What kind of genres do you enjoy reading and reviewing the most?
I mainly review Young Adult books although I do read plenty of Middle Grade and Adult books too. I love contemporary, mystery, humor, and action-adventure best...Even better if they're all in one book!
What is your favorite individual book or series? What makes you love it so much?
I mainly review Young Adult books, but my Absolutely Favorite Fiction Book of All Time is
Watership Down
by Richard Adams. I first read Watership Down when I was ten and have reread it only about, oh, a million times since then. I love how each time I open this book, I'm still captivated from the very first page, still laughing at the clever antics of El-ahrairah, still holding my breath during the journey, still adoring the dialogue and dynamics between the characters, and still smiling as I read the last sentence in the last chapter.
Who is your favorite fictional male character, why and from what book or series are they from?
Honestly, ever since I read the
Nate the Great series
(by Marjorie Weinman Sharmat) when I was little, Nate's been one of my favorite characters. I remember thinking how awesome it would be to be a detective (Or at least how I could tag along on his investigations if I were his friend. Plus, then he could find all my lost stuff for me).
Who is your favorite fictional female character, why and from what book or series are they from?
I love mysteries and detectives now just as much as I did when I was little, so my favorite fictional female character would have to be Mary Russell from
The Beekeeper's Apprentice
(by Laurie R. King). The Beekeeper's Apprentice is one of my favorite novels and I would love to have Mary's quick wit and detective skills to solve cases! (Not to mention being able to work with Sherlock Holmes!)
Who are your favorite three authors and why?
I love
Meg Cabot
(she's the Queen of Fiction),
Jessica Brody
(she's a fantastic writer), and
Janette Rallison
(her books are always so unique and hilarious)!
What book(s) are you most looking forward to in 2013?
52 Reasons to Hate My Father
by Jessica Brody is one of my favorite books and I think it would make a fabulous movie! There are so many great "unknown" actresses out there and I think it'd be great to give one of them their big break in this movie.
What books are you most looking forward to in 2013?
SO MANY! But my top ones have got to be
The Moon and More
by Sarah Dessen,
Unremembered
by Jessica Brody, and
Gallagher Girls #6
and
Perfect Scoundrels
(Heist Society #3) both by Ally Carter.
Paper books or ebooks?
Ebooks!
Where is your favorite place to read?
I love rainy days. So if I could be in a window seat with my cats, while reading a good book and listening to the rain that would be ideal.
Milk chocolate, white chocolate or dark chocolate?
Milk chocolate!
Coffee, hot tea, or hot chocolate?
I can never turn down a cup of tea (or a Starbucks coffee, for that matter).
Contact
Details
Blog:
http://aliceinreaderland.wordpress.com
Twitter:
https://twitter.com/AliceReaderland
Goodreads:
http://www.goodreads.com/aliceinreaderland