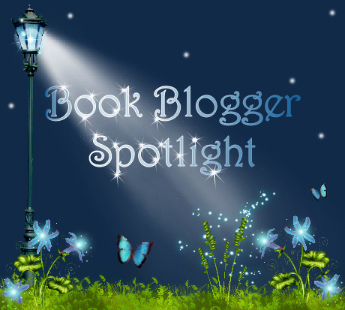 Falling Books
My name is Samantha, but please call me Sam! I'm fourteen-years-old, slightly younger, and a lot less experienced, than other book bloggers around so please excuse my occasional punctuation mistakes and lack of 'colourful' vocabulary, as my English teacher calls it. I'm from the land of tea and crumpets, aka the UK.
When and why did you become a book blogger?
I became a book blogger last year in December, though at first I just posted some random stuff and didn't take it too seriously. I guess I started a blog because I was genuinely bored and had nothing better to do as it was the Christmas holiday.
How did you come up with the name of your blog?
I have absolutely no clue, it kinda came out of no where. My blog is called "Falling Books", come on, that must be the worst name for a blog! When I'm doing some blog stalking and see some super creative names, I think, "Sam, why are you such an idiot? Couldn't you have decided on something more exciting that 'Falling Books'? What even is that?"
What is your favorite thing about blogging?
My favourite thing would have to be the people, definitely the people. I have met some fantastic book bloggers out there who all share my passion for reading, and it's great to get their opinions on books that I've read and want to read. I mean, it's nice to know that I'm not the only person who is obsessed with books!
What do you find the hardest about blogging?
The hardest thing about blogging, for me, would be finding the time. Since I'm still in school, I have to make time for studying (and keeping up my non-existent social life). During some busy weeks, I get extremely stressed when I think about having to write a review/post because I simply don't have enough time. Though it's been a year and I love blogging when I can, so I shall carry on!
Does your blog participate in any weekly features and if so which is your favorite?
I participate in Waiting on Wednesdays and Book Hauls, I occasionally post a Teaser Tuesday, but not every week. I love checking out what books other bloggers have received during the week so I would have to go with Book Hauls as my favourite, but I think others call it "Stacking the Shelves", "Letterbox Love", etc.
What has been your favorite moment since you became a book blogger? Which review, interview or giveaway have you been most proud of?
I have many posts that I am proud of, but the two that stand out would probably be my review of
Easy
by Tammara Webber and my review of
The Statistical Probability of Love at First Sight
by Jennifer E. Smith, this is because both reviews have almost reached 1000 views! I would like to say thank you to every single person who take their time to read my reviews and other random posts, I wouldn't be here without you.
What kind of genres do you enjoy reading and reviewing the most?
I adore anything YA with a romance plot, it can be paranormal, sci-fi, contemporary, steam-punk, historical, you name it, as long as there is some kind of romance going on I will read it!
What is your favorite individual book or series? What makes you love it so much?
Oh gosh, I have so many...
Who is your favorite fictional male character, why and from what book or series are they from?
One? I can't pick one! There are many male characters that have stolen my heart.
- Adrian Ivashkov from
The Vampire Academy
and
Bloodlines
series by Richelle Mead. He is gorgeous and endlessly entertaining.
- Jase Garret from
My Life Next Door
by Huntley Fitzpatrick. One of the sweetest and most swoon-worthy boys out there.
- Daemon Black from the
Lux series
by Jennifer L. Armentrout. He is a hot, arrogant alien that you will easily fall for.
I would love to tell you a whole load more but I'm afraid you may get bored!
Who is your favorite fictional female character, why and from what book or series are they from?
My favourite female character would probably have to be Lena from the
Delirium trilogy
, this is purely because she is a strong character who isn't afraid to face the unknown. If you haven't read the Delirium trilogy then go check it out now!!
Who are your favorite three authors and why?
Jennifer L. Armentrout
because she is incredible! She's written so many good books in just over a year. They're full of romance, hot guys and plenty of action!
Julie Kagawa
because her Iron Fey series was just... mind-blowing. Not to mention her new vampire series 'Blood of Eden' which is equally amazing.
And last but not least,
Brigid Kemmerer
, author of the Elemental series which is bursting with romance, action and mysteries.
If you could turn one book or series into films, what would you pick and who would you cast as the main characters?
I would love to see Richelle Mead's
Bloodlines
series turned into movies because I adore the books and I would love to see it on the big screen!
Adrian Ivashkov -
Chace Crawford
As for Sydney Sage, I can't really think of anyone off the top of my head who would be perfect for the role...
What books are you most looking forward to in 2013?
Through the Ever Night
by Veronica Rossi,
The Indigo Spell
by Richelle Mead,
Clockwork Princess
by Cassandra Clare,
Apollyon
by Jennifer L. Armentrout,
Dare You To
by Katie McGarry,
Goddess
by Josephine Angelini and
Unbreakable
by Elizabeth Norris.
Paper books or ebooks?
Paper books!
Where is your favorite place to read?
My bed
Milk chocolate, white chocolate or dark chocolate?
Dark chocolate
Coffee, hot tea or hot chocolate?
Hot chocolate!
Would you like to give any other details about yourself? How can others find you around the web? Such as Facebook, Twitter, Goodreads, etc...
Blog:
http://www.bookcrazedreviews.blogspot.co.uk
Goodreads:
http://www.goodreads.com/Fallingbooks
Twitter:
https://twitter.com/Sam_Soar