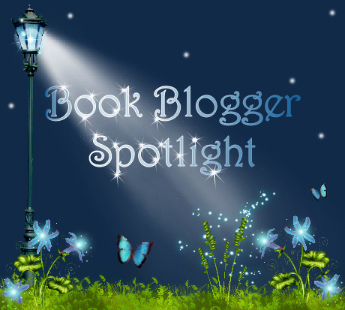 These Flying Pages
When and why did you become a book blogger?
I started my blog on June 22, 2012, I wrote my first post on June 25 (which was very badly formatted I cringe when I see it) I became a book blogger to share my love for books (yeah it sounds corny I know) and meet people who adored reading as much as I do. All my friends didn't read as fast and would roll their eyes at my extreme fangirling book ramblings and my mom wouldn't believe I could actually read books as fast as I did and actually understand them.
How did you come up with the name of your blog?
I actually made a huge list in a notebook thinking of book related words and messed around with them, putting them in different order and such. Somehow I came up with These Flying Pages and when I did it was like I-see-the-light kind of moment.
What is your favorite thing about blogging?
The people! I love the fact that there is always someone to gush about your favorite books about or know that you're not the only one dying because a book's release day is way too far away.
What do you find the hardest about blogging?
Probably the stressing over having a post up each day. With school, homework, and all that its difficult to find the time.
Does your blog participate in any weekly features and if so which is your favorite?
I participate in
Top Ten Tuesday
, and
Teaser Tuesday
on occasion. As well as
Waiting On Wednesda
y,
Feature & Follow
, and
Stacking the Shelves
. My favorite would have to be F&F l love that you get to meet new people and share your thoughts.
What has been your favorite moment since you became a book blogger? Which review, interview or giveaway have you been most proud of?
My favorite moment would have to be my first follower (July 4, 2012) You have no idea how hard I screamed. I had been blogging for more or less a week and was checking my blog when I see 1 follower on my dashboard. I started happy dancing and everything. The review I am most proud of would have to be
The Unbecoming Of Mara Dyer
. I really have no idea why though it's just stuck with me.
What kind of genres do you enjoy reading and reviewing the most?
Just about any book YA that has a badass heroine.
What is your favorite individual book or series? What makes you love it so much?
*Stares wide eyed* I have like a million and picking one always makes me cringe, but if I had to choose my all-time favorite series would have to be
The Lux series
by Jennifer L. Armentrout. The women is a genius.
Who is your favorite fictional male character, why and from what book or series are they from?
Daemon Black from the
Lux series
. *smiles sheeply* he would do anything to protect his family, always knows how to make you smile, and underneath all those macho-macho layers he's a complete sweetheart. Just saying his name makes me swoon.
Who is your favorite fictional female character, why and from what book or series are they from?
Rose Hathaway from the
Vampire Academy
series by Richelle Mead. She's my favorite because for one she knows how to kick some evil vampire butt, she's loyal, and funny.
Who are your favorite three authors and why?
Jennifer L. Armentrout
~ I don't think this needs further explanation *grins*
Julie Kagawa
~ The Iron King series may very well be my second all-time fav.
Rachel Vincent
~ I will always thank her for creating the amazing Tod Hudson and her Soul Screamer novels are highly addicting.
If you could turn one book or series into films, what would you pick and who would you cast as the main characters?
Legend
by Marie Lu! That book is destined to be a movie. I actually think the rights have been auctioned already. As for the cast I have absolutely no idea.
What books are you most looking forward to in 2013?
Requiem
by Lauren Oliver
Prodigy
by Marie Lu
The Clockwork Princess
by Cassandra Clare
The Indigo Spell
by Richelle Mead
With All My Soul
by Rachel Vincent
Paper books or ebooks?
Paper books.
Where is your favorite place to read?
Anywhere I can lay down and hear music.
Milk chocolate, white chocolate or dark chocolate?
Milk chocolate its pure goodness.
Coffee, hot tea or hot chocolate?
Hot chocolate, it's basically chocolate but in liquid form who wouldn't love it?
Would you like to give any other details about yourself? How can others find you around the web? Such as Facebook, Twitter, Goodreads, etc...
Blog:
http://theseflyingpages.blogspot.com
Facebook:
http://www.facebook.com/pages/These-Flying-Pages/315733321857035?ref=hl
Google Plus:
https://plus.google.com/107403404055211423254/posts
Goodreads:
http://www.goodreads.com/user/show/4725859-kaina
Twitter: Coming Soon