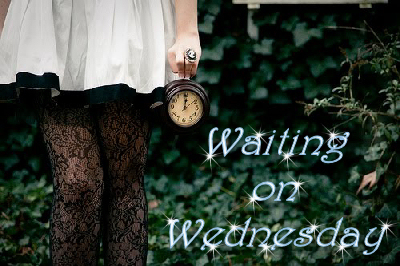 Waiting on Wednesday is a weekly meme hosted by Breaking the Spine.

This is a perfect way to highlight books that we are waiting patiently to be released... it is also a sure-fire way to watch your TBR pile grow!


Now an active member of the resistance, Lena has been transformed. The nascent rebellion that was under way in Pandemonium has ignited into an all-out revolution in Requiem, and Lena is at the center of the fight.

After rescuing Julian from a death sentence, Lena and her friends fled to the Wilds. But the Wilds are no longer a safe haven—pockets of rebellion have opened throughout the country, and the government cannot deny the existence of Invalids. Regulators now infiltrate the borderlands to stamp out the rebels, and as Lena navigates the increasingly dangerous terrain, her best friend, Hana, lives a safe, loveless life in Portland as the fiancée of the young mayor. Requiem is told from both Lena's and Hana's points of view. The two girls live side by side in a world that divides them until, at last, their stories converge.
Expected Publication
: March 5 2013
Add it to your TBR Pile
:
Goodreads
Why am I so eagerly awaiting this release you ask?
Okay... this is another one that may seem odd to people. Not because this series is not popular because it is and I am sure this has been on a lot of Waiting on Wednesday lists.
It is odd because I am looking forward to it and I've not even read the synopsis. I know, I know... but what can I say? I've been waiting till closer to this release of this book so that I can read all three of them at once. There are a few series books that I am attempting this with and so far I have been successful but man has it been difficult.
Patience is normally not my strong suit.
What is your Waiting on Wednesday?
Feel free to leave your links below so that I can check them out and if you are a new follower be sure to let me know!