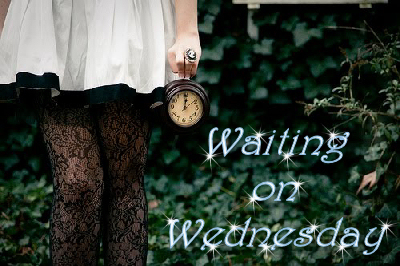 Waiting on Wednesday is a weekly meme hosted by Breaking the Spine.

This is a perfect way to highlight books that we are waiting patiently to be released... it is also a sure-fire way to watch your TBR pile grow!


In the heart of Italy, Harvard professor of symbology Robert Langdon is drawn into a harrowing world centered on one of history's most enduring and mysterious literary masterpieces . . . Dante's Inferno.

Against this backdrop, Langdon battles a chilling adversary and grapples with an ingenious riddle that pulls him into a landscape of classic art, secret passageways, and futuristic science. Drawing from Dante's dark epic poem, Langdon races to find answers and decide whom to trust . . . before the world is irrevocably altered.
Expected Publication
: May 14 2013
Add it to your TBR Pile
:
Goodreads
Why am I so eagerly awaiting this release you ask?
Where have I been that I was unaware that there was a new Dan Brown book coming out in 2013? And to make it even more exciting it is a continuation of the Robert Langdon series.
Dan Brown's writing is in a word... spectacular. The research that is involved in writing one of his novels must be overwhelming. I love the action and adventure, along with the history and romance of the places he takes the readers.
I was lucky enough to visit Rome a couple of years ago and I made sure to visit as many of the places mentioned in Angels & Demons as possible. Then when in Paris I visited a lot of The Da Vinci Code locations. His writing makes me want to travel, research and learn more about the history of the people and places. I can see that Inferno is set in Florence and that has long been at the top of my travel list so I can see another trip in my future filled with places talked about in this novel.
Honestly, I am SO excited about this and I can't wait to go on another adventure with Robert Langdon.
What is your Waiting on Wednesday?
Feel free to leave your links below so that I can check them out and if you are a new follower be sure to let me know!