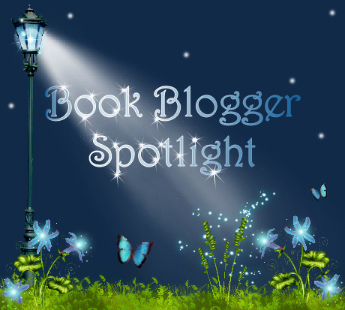 Book Dream Land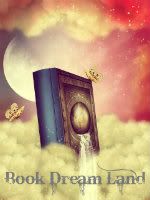 When and why did you become a book blogger?
I am really passionate about books! Helping out with doing what I do on my blog is my way of saying Thank you to all the amazing authors out there for all the hard work they put into making such amazing worlds for us readers to hide out in!!!!
How did you come up with the name of your blog?
Honestly it was the first thing that popped in my head that wasn't used yet hehe!
What is your favorite thing about blogging?
Talking and getting to know the authors! To find out how hilarious they are is great! After talking to them you see how much their books are them I just love it! Oh cant forget getting the ARCs is an added bonus!
What do you find the hardest about blogging?
Time! you really have to budget your time!
Does your blog participate in any weekly features and if so which is your favorite?
I do my own Weekly Feature I made up called "ReaderViews" I love it!
What has been your favorite moment since you became a book blogger? Which review, interview or giveaway have you been most proud of?
Wow this is a hard one!!!! I think honestly it wasn't a review, interview or giveaway. It was the complements I got when I first started doing it! Seeing how much people loved my work I put into it all was an amazing feeling!
What kind of genres do you enjoy reading and reviewing the most?
Paranormal all the way! <3 I do spread my wings a bit and branch out to others sometimes but mainly Paranormal. I love me some sexy creatures!
What is your favorite individual book or series? What makes you love it so much?
oh my word!!! EEK! Dont hate me authors I LOVE you all! but Quinn Loftis
Prince of Wolves
Series. I have never cried laughed yelled or screamed SO much in a series! every book I read in a day I couldnt put them down! I read well I walked, cooked, peed and bathed lmao! It was everything I wanted in a book and then more!!
Who is your favorite fictional male character, why and from what book or series are they from?
Edward
....LOL Hands down!!!! I am the next Mrs. Cullen sorry ladies!! hehe jp! Oh and we all know what books hes from! HUGE Twinerd right here!
Who is your favorite fictional female character, why and from what book or series are they from?
My Fave is actually a set of 3 best friends!!! Jaquce Jen and Sally from Quinns series
Prince of Wolves
! I beyond love there personality's, what they stand for and above all they are amazingly strong females! Plus they remind me so much of me and my Bawakans if only I could write a book about them!!!!
Who are your favorite three authors and why?
Again...love all you authors in your own way!!!!
Quinn Loftis
,
Tara Brown
and
Cate Tiernan
. I love all their writing styles really! Each book has what I look for and love about reading! Not to mention hottie totties in each book!
If you could turn one book or series into films, what would you pick and who would you cast as the main characters?
OMG! no idea on this one!!! I am one I normally have issues with books being turned into movies cause all my fave parts half the time arent in them or they picked people who are not what was described! Example I am having a huge tantrum for who is the cast for The Mortal Instrument Series!
What are you reading right now?
I am reading Addison Moore's new book
Ephemeral
! I got the lucky chance to read it ARC and be on the blog tour!
Paper books or ebooks?
Paperback! I still love the feel of a book in my hands! If im not busy with home life I normally have a ebook going and a paper book going haha!
Which would be your favorite place to read? Curled up on a cold day in front of a fireplace, in front of a window on a lovely overcast rainy day or outside on a hammock on a warm summer's day?
Outta those 3.....Id have to say in front of a window on a lovely overcast rainy day...add covered up with my Edward blanket!!!
Milk chocolate, white chocolate or dark chocolate?
Mix of Milk and White LOVE Hugz kisses!
Coffee or hot tea?
EW! neither I'm a hot chocolate with marshmallows kind of girl!
Would you like to give any other details about yourself? How can others find you around the web? Such as Facebook, Twitter, Goodreads, etc...
Hope to see you guys around!! Thanks so Much for letting me be a part of this! I really am honored!
Blog:
http://booktimeforlife.blogspot.com
Facebook Blog Page:
http://www.facebook.com/BookDreamLand
Facebook:
http://www.facebook.com/katy.austin.96