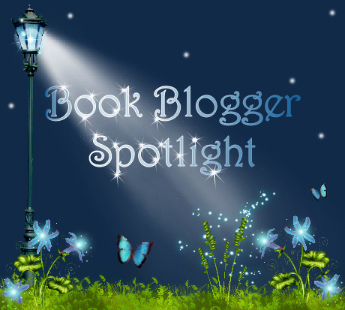 The Y.A. Bookworm
When and why did you become a book blogger?
I started my blog on January 4, 2012 basically so I could have a platform to share my thoughts on the books I read. All of my friends are big readers but have never been into the same books that I'm into (which, as a crazy bookworm fangirl, can be extremely frustrating :P) So one day I came across a "little" blog called Stuck in Books, and was immediately inspired to start a blog of my own!
How did you come up with the name of your blog?
Honestly, I didn't put much thought into the name The Y.A. Bookworm Blogger. At the time I really didn't think I'd actually stick with blogging - I hoped I would continue, but I expected myself to quit after a few weeks. Now, I wish I would have been more creative with the name, but every time I think about changing it, I cringe. I guess I just can't imagine my blog being called anything else...I've become attached :)
What is your favorite thing about blogging?
My favourite thing about blogging would probably be all the great bloggers I've been able to meet and talk to! It's through them that I've gotten the opportunity to read books that I never would read before!
What do you find the hardest about blogging?
The hardest part about blogging is definitely committing to sitting infront of my computer and writing a review. It takes me about an hour to write, edit, and format a review so I tend to procrastinate. Luckily, once I start writing it's no longer difficult- it's just the whole "starting" part that's hard :P
Does your blog participate in any weekly features and if so which is your favorite?
I participate in three weekly features- Memory Lane Monday, Swoon Thursday and Feature and Follow Friday. I'm a little bit biased when it comes to my favourite because Memory Lane Monday is a meme I created, but I really enjoy participating in Swoon Thursday! It's always entertaining reading people's reactions to a good swoon because I try to be a little evil with the swoons I post- what can I say, I love a good tease!
What has been your favorite moment since you became a book blogger? Which review, interview or giveaway have you been most proud of?
Hmm, this is a tough question... I think my favourite moment since I became a book blogger was getting my first review request from Janine Caldwell. I was so honored that an author actually wanted me to review their book- I honestly didn't believe it at first and I ended up re-reading the e-mail a thousand times before I fully understood.... After the shock phase, lots of squealing and jumping happened =) You can find my review for Janine's book, Reached,
here
!
What kind of genres do you enjoy reading and reviewing the most?
I'm almost always reading a YA novel, but within that genre I absolutely love reading anything with romance.
What is your favorite individual book or series? What makes you love it so much?
At the moment, my favourite individual book is a tie between
Pushing The Limits
by Katie McGarry and
Such A Rush
by Jennifer Echols! Both of these books are fantastic love stories that deal with many teen issues. They made me laugh, cry, smile, and most importantly, swoon ;)
Who is your favorite fictional male character, why and from what book or series are they from?
I'm a huge fan of any fictional male that is able to make me swoon- so this is a difficult question to answer. But if I had to choose, I guess I would go with Jace from
The Mortal Instruments series
by Cassandra Clare. He was my first fictional "crush" so he gets my number one spot (I'm a sucker for the sarcastic ones :P)!
Who is your favorite fictional female character, why and from what book or series are they from?
My favourite fictional female character would have to be Rose Hathaway from the
Vampire Academy
series by Richelle Mead. Rose is probably the most bad-ass heroine I have ever read about- she's strong (mentally and physically), loyal, loving and funny all at the same time!
Who are your favorite three authors and why?
*Shudders* I don't know how I'm going to narrow it down to only three but here it goes:
Cassandra Clare
,
Jennifer L. Armentrout
, and
Richelle Mead
. There are so many more authors I could add to that list, but I picked these three because these authors have managed to create stories that have completely blown me away! Everything (and I do mean everything) these females write is pure bookworm gold!
What are you reading right now?
Fathom
by Merrie Destefano
Paper books or ebooks?
I prefer paper books but I regularly read both formats....ebooks just want to be loved!
Which would be your favorite place to read? Curled up on a cold day in front of a fireplace, in front of a window on a lovely overcast rainy day or outside on a hammock on a warm summer's day?
Definitely curled up on a cold day in front of a fireplace- preferably with a Pumpkin Spice Latte from Starbucks beside me :)
Milk chocolate, white chocolate or dark chocolate?
Milk chocolate all the way!
Coffee or hot tea?
Coffee, coffee, coffee- whenever I drink tea, I always feel like I'm drinking grass flavored water.
Would you like to give any other details about yourself? How can others find you around the web? Such as Facebook, Twitter, Goodreads, etc...
I'd love to hear from all my fellow bookworms out there!
Blog:
http://theyabookworm.blogspot.ca/
Facebook:
http://www.facebook.com/TheYaBookworm
Twitter:
https://twitter.com/TheYABookworm
Goodreads:
http://www.goodreads.com/TheYABookworm
Shelfari:
http://www.shelfari.com/theyabookworm
Thank-you so much for having me Christine =)