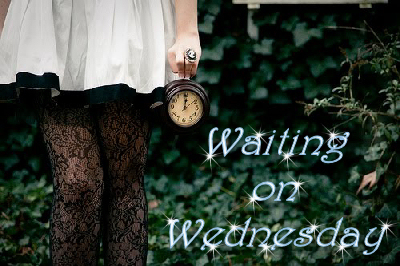 Waiting on Wednesday is a weekly meme hosted by Breaking the Spine.

This is a perfect way to highlight books that we are waiting patiently to be released... it is also a sure-fire way to watch your TBR pile grow!


If the only way to save the world was to destroy what you loved most, would you do it?

The clock is ticking. Everyone must choose.

Passion. Power. Secrets. Enchantment.

Danger closes in around the Shadowhunters in the final instalment of the best-selling Infernal Devices trilogy.
Expected Publication
: March 19 2013
Add it to your TBR Pile
:
Goodreads
Why am I so eagerly awaiting this release you ask?
Okay, okay... I know what you are thinking. Most of us are waiting on this book so using up a precious WoW post seems a bit redundant. But hear me out...
See, I am so excited for the release of Clockwork Princess and I have yet to read any of the Infernal Devices series! *gasp* I know! But here is the thing. When I read the Mortal Instrument books I was hooked from the start and I knew I would love this spin-off series. However... those of you who have read any book by Clare will know she is a huge fan of the dreaded cliffhanger. And they are normally HUGE cliffhangers so I was thankful that at that time five of the six books from the MI series were already out. This meant I didn't have to wait to start the next one.
So when I finished City of Lost Souls I contemplated starting Clockwork Angel right away but then I saw that book three wouldn't be released until March of next year. I then did the impossible, I showed restraint. This is very rare, trust me! Even though I have been tempted many times and almost caved several times I am determined to read Clockwork Angel and Clockwork Prince just before this release so that I can read them all together.
In a way I am quite proud that I have been able to hold back. And from what I have heard from others I will not be disappointed when I do get to read them.
What is your Waiting on Wednesday?
Feel free to leave your links below so that I can check them out and if you are a new follower be sure to let me know!