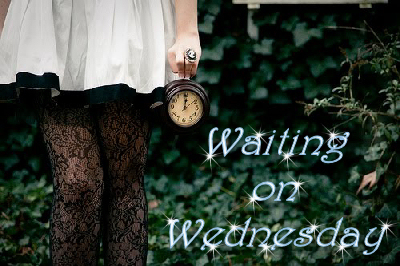 Waiting on Wednesday is a weekly meme hosted by Breaking the Spine.

This is a perfect way to highlight books that we are waiting patiently to be released... it is also a sure-fire way to watch your TBR pile grow!


No one is like Daemon Black.

When he set out to prove his feelings for me, he wasn't fooling around. Doubting him isn't something I'll do again, and now that we've made it through the rough patches, well... There's a lot of spontaneous combustion going on.

But even he can't protect his family from the danger of trying to free those they love.

After everything, I'm no longer the same Katy. I'm different... And I'm not sure what that will mean in the end. When each step we take in discovering the truth puts us in the path of the secret organization responsible for torturing and testing hybrids, the more I realize there is no end to what I'm capable of. The death of someone close still lingers, help comes from the most unlikely source, and friends will become the deadliest of enemies, but we won't turn back. Even if the outcome will shatter our worlds forever.

Together we're stronger... and they know it.
Expected Publication: December 11 2012
Add it to your TBR Pile: Goodreads
Why am I so eagerly awaiting this release you ask?
That is such an easy question.... DAEMON! If you have read any of the Lux books then you will no doubt agree. If you haven't read the Lux books then my question to you is, why the heck not?
Katy and Daemon together are electrifying and Armentrout's writing is amazing. She keeps you on the edge of your seat throughout because they are filled with a lot of action and a whole lot of swooning.
What is your Waiting on Wednesday?
Feel free to leave your links below so that I can check them out and if you are a new follower be sure to let me know so that I can come and check out your blog in return!