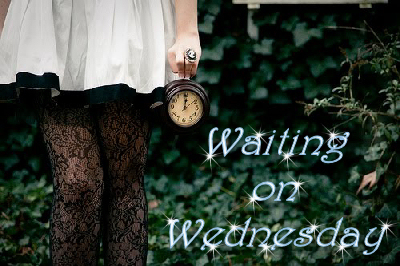 Waiting on Wednesday is a weekly meme hosted by Breaking the Spine.

This is a perfect way to highlight books that we are waiting patiently to be released... it is also a sure-fire way to watch your TBR pile grow!


16-year-old Dusty Everhart breaks into houses late at night, but not because she's a criminal. No, she's a Nightmare. Literally. Dusty is a magical being who feeds on human dreams.

Being the only Nightmare at Arkwell Academy, a boarding school for magickind, and living in the shadow of her mother's infamy is hard enough. But when Dusty sneaks into Eli Booker's house, things get a whole lot more complicated. He's hot, which means sitting on his chest and invading his dreams couldn't get much more embarrassing. But it does. Eli is dreaming of a murder. The setting is Arkwell.

And then it comes true.

Now Dusty has to follow the clues—both within Eli's dreams and out of them—to stop the killer before more people turn up dead. And before the killer learns what she's up to and marks her as the next target.
Expected Publication
: March 5 2013
Add it to your TBR Pile
:
Goodreads
Why am I so eagerly awaiting this release you ask?
First let us discuss the cover, how cute is that? Now onto the blurb... it sounds like it is going to be so much fun! I can tell there is going to be plenty of swoon and plenty of action. Dusty sounds like a strong female character, which I love. And a boarding school for magickind?! I can only imagine the great secondary characters that we are going to get to meet.
What is your Waiting on Wednesday?
Feel free to leave your links below so that I can check them out and if you are a new follower be sure to let me know so that I can come and check out your blog in return!