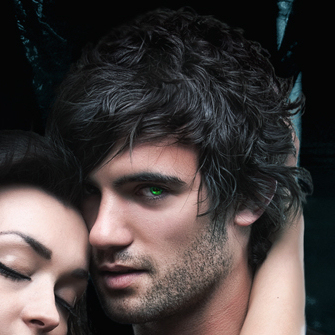 Sitting in class was the last place I wanted to be on a normal day, but it was nearly killing me to be here. I wanted to be home with Dee. There wasn't much I could do for her. Words were never good for grief, but I hated that I couldn't be there for her.

I also wanted to be with Kat. Yeah, she was in the same building as me, but it wasn't the same. I wanted her close by. I had no idea what the shape was that the teacher drew on the chalkboard. The only thing I really saw was how amazing Kat had looked in my bed - how amazing she had felt and tasted. I could still feel her without even trying.

It was insane. Mind-blowing.
Jennifer Armentrout has shown once again why she is such an amazing author and how much love she has for her fans!
She knows that we are all dying for Opal to be released (only 40 Days to go... not that I am counting down or anything) so to help us in our wait she has released yet another scene from Daemon's POV, this one is from
Onyx
.
Enjoy!
The Cage - Daemon's POV