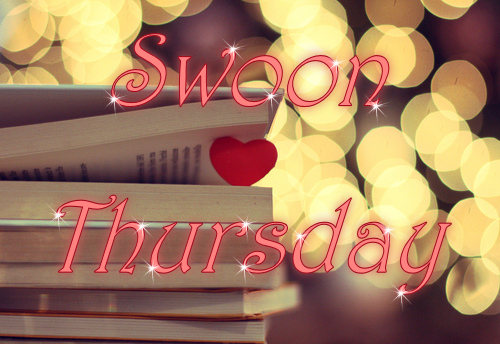 Who doesn't love a good swoon?
The ladies over at YA Bound have created this hot and fun meme!
If you want to join in here's all you need to do.
From the book you're currently reading, or one you just finished, tell us what made you SWOON. What got your heart pounding, your skin tingling and your stomach fluttering?
Then pick a smaller portion of your swoon and tweet it, just don't forget to add the #YABOUND Hashtag to your tweet!

oooOOOooohhh I loved this book SO much. I have fallen in love with Lexi and Cole. Their forbidden romance is just perfect. Set in the backdrop of some of the most vile and disgusting conditions-you can't help but crave their happily ever after.
Add it to your TBR Pile: Goodreads
He curls his lip and tilts my face up. He pulls me in with his eyes. "You knew what? That I would never leave you?" He kisses the top of my head, then my forehead, and my head again.

My head explodes like a bomb. I look up and he holds my gaze. I know he can see my pain.

"Knew what?" he repeats. He wraps his arms around me again, pulling me into him. My nerves prevent me from speaking even though I should. "Tell me."

"Even if it was only for a day, an hour, or a minute-I would risk everything just so I could be with you," I say.
His concerned face morphs into one of determination. "Do you really mean that? Are you sure? Because if we get caught-"

"I know. And yes, I'm sure. When you were gone, all I could think about was you and I missed you so much it hurt."

"Shhh..." he grips me closer to his body and then softly whispers in my ear, "I'm about to kiss you, and once I start I won't be able to stop. Just thought I should warn you."

"What are you waiting for?"
What is your swoon worthy moment this week?
Feel free to leave your links below so that I can check them out and if you are a new follower be sure to let me know so that I can come and check out your blog in return!