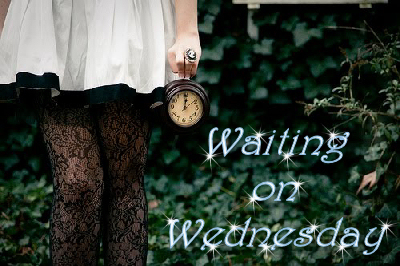 Waiting on Wednesday is a weekly meme hosted by Breaking the Spine.

This is a perfect way to highlight books that we are waiting patiently to be released... it is also a sure-fire way to watch your TBR pile grow!


It's time to choose sides… On the surface, Sorry-in-the-Vale is a sleepy English town. But Kami Glass knows the truth. Sorry-in-the-Vale is full of magic. In the old days, the Lynburn family ruled with fear, terrifying the people into submission in order to kill for blood and power. Now the Lynburns are back, and Rob Lynburn is gathering sorcerers so that the town can return to the old ways.

But Rob and his followers aren't the only sorcerers in town. A decision must be made: pay the blood sacrifice, or fight. For Kami, this means more than just choosing between good and evil. With her link to Jared Lynburn severed, she's now free to love anyone she chooses. But who should that be?
Expected Publication
: August 29 2013
Add it to your TBR Pile
:
Goodreads
Why am I so eagerly awaiting this release you ask?
oooOOOooohhh... how I have waited for Untold. We are getting closer every day, but it is still so far away. I fell in love with Kami and Jared... and that ending in Unspoken? It broke me. Honestly, I just can not wait.
Check out my review for Unspoken.
What is your Waiting on Wednesday?
Feel free to leave your links below so that I can check them out and if you are a new follower be sure to let me know!