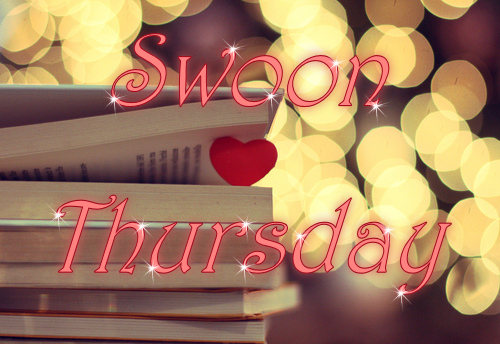 Who doesn't love a good swoon?
The ladies over at YA Bound have created this hot and fun meme!
If you want to join in here's all you need to do.
From the book you're currently reading, or one you just finished, tell us what made you SWOON. What got your heart pounding, your skin tingling and your stomach fluttering?
Then pick a smaller portion of your swoon and tweet it, just don't forget to add the #YABOUND Hashtag to your tweet!

I fell in love with Blythe and Chris... and this scene is SO hot. Trust me when I say it gets even hotter, and you do not want to miss out on it.
You can read my spoiler free review of Left Drowning
HERE
.
Add it to your TBR Pile: Goodreads
Chris is walking toward me, strolling casually down the hall with his hands in his jeans pockets. I'm unable to move until he finally looks up and sees me.

"Well, hey, you," he says with a smile. He is tanned and excuciatingly gorgeous, and I nearly faint. "What are you doing here?"

My chest is probably visibly heaving. I drop the bucket and walk quickly toward him. He's got to see how I am looking at him, how I am essentially in heat. Chris meets me halfway, and I grab a fistful of his T-shirt in my hand and pull him in tight. I lift my mouth up close to his. "I need you," I say, each word deliberate and loaded. I'm not sure, but I may have actually growled. I keep him close as I back up and lead him to my door.

"Blythe, what are you doing? I thought we agreed that we weren't... " But his hands are on my waist, then under the top of my leggings, he is following my steps without any protest.

I smile. "Shut up." I reach behind me and wave my key card. The second I hear the door unlock, I slam down on the handle and take us into my room.
What is your swoon worthy moment this week?
Feel free to leave your links below so that I can check them out and if you are a new follower be sure to let me know so that I can come and check out your blog in return!