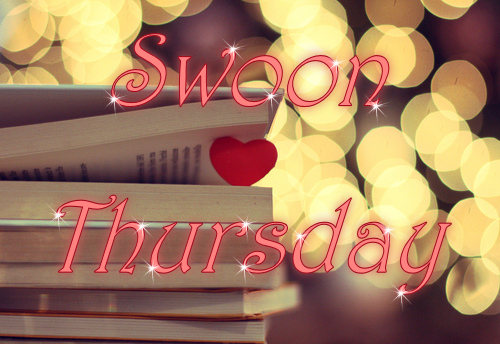 Who doesn't love a good swoon?
The ladies over at YA Bound have created this hot and fun meme!
If you want to join in here's all you need to do.
From the book you're currently reading, or one you just finished, tell us what made you SWOON. What got your heart pounding, your skin tingling and your stomach fluttering?
Then pick a smaller portion of your swoon and tweet it, just don't forget to add the #YABOUND Hashtag to your tweet!

I have completely fallen in love with On the Island. I honestly can't stop thinking about this book. Anna and T.J. have wrapped themselves around my heart, and I don't see them being detached any time soon. Their love story was slow, sweet, and passionate. Honestly, if I can get anything across to you, it would be that you need to read this novel. I have so much love for it.
You can read my spoiler free review of On the Island
HERE
.
Add it to your TBR Pile: Goodreads
I had already scooped some of the breadfruit onto my fingers. Without thinking, I held them out to her. She stopped laughing, and looked at me like she wasn't quite sure what I meant. I waited, and she leaned toward me and opened her mouth. I slid my fingers inside, wondering if my eyes were as big as hers. When she sucked the breadfruit off, my breathing got all messed up.

"More?"

She nodded just barely, and her breathing didn't sound right either. I scooped up some breadfruit and this time, when I put my fingers in her mouth, she put her hand on my wrist.

I waited for her to swallow and then I lost my shit completely.

I grabbed her face with both hands, and I kissed her, hard.
What is your swoon worthy moment this week?
Feel free to leave your links below so that I can check them out and if you are a new follower be sure to let me know so that I can come and check out your blog in return!