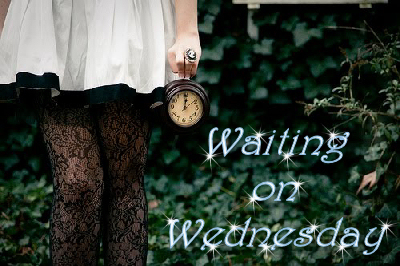 Waiting on Wednesday is a weekly meme hosted by Breaking the Spine.

This is a perfect way to highlight books that we are waiting patiently to be released... it is also a sure-fire way to watch your TBR pile grow!


There's optimistic. And there's Jesse Walker.

If he wasn't so charming, his sunny disposition and incessant grin would get annoying. Fast.

Falling in love with the girl who had at first seemed immune to it, was the best thing to happen to Jesse since the Walkers adopted him into their family when he was five. But loving the girl who has her fair share of secrets is about as easy as that same girl loving the boy who seems to have none.

As Jesse's life continues at the ranch, and Rowen begins making her mark in the Seattle art community, they begin to wonder where the middle ground is. Or if there even is one.

As push comes to shove and choices aren't only needing to be made, but forced to be made, Jesse and Rowen have to face what their lives might look like without the other.

Can two people with such tragic pasts and different presents, go on to expect a promising future? Whatever the answer, they'll need a lot more than love to make it.
Expected Publication
: July 30 2013
Add it to your TBR Pile
:
Goodreads
Why am I so eagerly awaiting this release you ask?
When I wrote my review for
Lost and Found
, I ended it with a wish for this to be turned into a series... I really wanted more of Jesse and Rowen. Then, shortly after I posted my review, I saw the author announce that there would be a second book. I was over the moon excited. I loved these characters, and can not wait to see more of them.
I know with them being a part at the minute, things are going to be rough. But I have faith they will get their happily ever after.
What is your Waiting on Wednesday?
Feel free to leave your links below so that I can check them out and if you are a new follower be sure to let me know!