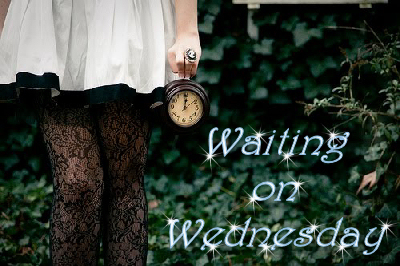 Waiting on Wednesday is a weekly meme hosted by Breaking the Spine.

This is a perfect way to highlight books that we are waiting patiently to be released... it is also a sure-fire way to watch your TBR pile grow!


Daemon will do anything to get Katy back.

After the successful but disastrous raid on Mount Weather, he's facing the impossible. Katy is gone. Taken. Everything becomes about finding her. Taking out anyone who stands in his way? Done. Burning down the whole world to save her? Gladly. Exposing his alien race to the world? With pleasure.

All Katy can do is survive.

Surrounded by enemies, the only way she can come out of this is to adapt. After all, there are sides of Daedalus that don't seem entirely crazy, but the group's goals are frightening and the truths they speak even more disturbing. Who are the real bad guys? Daedalus? Mankind? Or the Luxen?

Together, they can face anything. But the most dangerous foe has been there all along, and when the truths are exposed and the lies come crumbling down, which side will Daemon and Katy be standing on? And will they even be together?
Expected Publication
: August 27 2013
Add it to your TBR Pile
:
Goodreads
Why am I so eagerly awaiting this release you ask?
Love Katy. Love Daemon. Love Dawson. Love the entire Lux series. Hate this cover.
I am so disappointed with this cover, I must get this out of the way first. All of the covers in the Lux series have been perfect... even getting better as the series went on. But then we get this. It is horrible.
Luckily this is book four in a five book series, so people will already be hooked on the story and won't be turned off by the cover. Don't get me wrong, the cover model, Pepe Toth is hot. But this is not his best shot, or the best way to use his gorgeous self.
Anyway, on to why I am dying to read Origin... The end of Opal ripped my heart out. It was honestly ripped out and then stomped on, then probably set on fire. It was a terrible cliffhanger. So I must know what happens next. Oh, and Origin is dual POV. I love me some male point of view, and being inside Daemon's head is going to be completely awesome.
What is your Waiting on Wednesday?
Feel free to leave your links below so that I can check them out and if you are a new follower be sure to let me know!