A chance meeting with a stranger can turn your entire world upside down.

When Colton 'Colt' Bishop enters a bar in New York City, he has a plan. His job is to find an easy target and take her back to his place for a few days. He is working his way up the crime ladder doing a job he never wanted.

Lily Hilton has it all, but is hiding from a troublesome past. When she enters a bar downtown, and runs into her old high school crush, her entire world is turned upside down. She is determined to make him notice her, but that plan may work better than she expects.

Colton does not hesitate to take Lily home and use her as his new pawn, but their past begins to catch up with them as their secrets unravel and he must decide what is more important to him, protecting Lily or himself.
Title
: Safe Word
Author
: Teresa Mummert |
Twitter
|
Facebook
|
Goodreads
|
Website
Publication Date
: May 25 2013
Publisher
:
Self-Published
Tour Organized by
:
WORD Book Blog
Add it to your TBR Pile
:
Goodreads
Buy It
:
Amazon US
|
Amazon UK
Source
: ARC provided by the author in exchange for an honest review.
Cover Love
: Hot, just like the book.
Point of View
: 1st person, following Colton
My Rating
: 4 Stars
"You have no idea how someone will react in a frightening situation until you're in it. Most would call me a monster, but even I get scared of the darkness that creeps inside of me."
This is going to be an uncharacteristic short review for me. Why? Because there is not a whole heck of a lot I can say about Safe Word without ruining some or all of the plot for you. I promised myself when I started writing book reviews that I would not post spoilers and I am sticking by that.
"I'm sorry."

"Not yet, but you will be."
First I would like to just say how wonderful a job Teresa Mummert did with the promotion of Safe Word. Leading up to the release I was like a dog salivating after a bone. The amount of teasers, photos, and snippets she released just amped the anticipation of publication to the point where I think everybody I followed on Facebook was talking about it. So, a very big well done for that.
"You can pretend none of this ever happened when you leave, or pretend you had no choice. I don't give a fuck what you have to tell yourself to sleep at night. For the next two weeks you belong to me."
Now about the actual book. I really enjoyed Safe Word. To be honest it was not at all what I expected. I mean I knew there was going to be quite a bit of sex, and based on the teasers I knew it was going to be hot. But, on top of that there was a really intriguing, suspenseful and fast-paced story. I wasn't expecting that at all. There was a ton of action, and plenty of twists and turns.
"Part of me wanted to talk myself out of what I was doing. I knew there was no coming back from the feelings I was allowing back, but I didn't really care. It was a crippling addiction and I didn't want the cure."
The entire story is in Colt's perspective, and yes I know I sound like a broken record but I am so glad there are more and more books being written from the guy's point of view. I love it, and I loved Colt. He doesn't come across as exactly the greatest of guys but of course there is so much more to him than what we first see. Which, is another reason the story was so captivating. I mean again, this is told 100% from Colt's point of view. The fact that we don't know him fully until the end, just shows how well layered the story is.
"Do you still think I'm the good guy?"
So yes, I suggest that you read Safe Word. I think you will be pleasantly surprised with the grittiness of the story, and the roller coaster twists and turns it will take you on.
"I quickly scrawled my number and Colt across the paper and placed it in her palm. She looked down at my number and smiled.

"Colt. Like a horse?"

"Like the gun, sweetheart." I winked and her face brightened with a nervous smile."
MORE QUOTES FROM SAFE WORD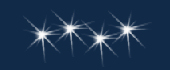 a Rafflecopter giveaway