The follow-up to Leo, the USA Today bestselling novel by Mia Sheridan.

Does everyone deserve a second chance? Even someone who lies and deceives to get it?

Do we all have a second chance coming? Even if we play a part in our own destruction?

How hard would you fight to have a second chance at love? A second chance at life? Another chance to tell your own story?

Every love story has two sides. Evie told hers. This time it's Leo's chance.
Title
: Leo's Chance (Sign of Love ~ Book 2)
Author
: Mia Sheridan |
Twitter
|
Facebook
|
Goodreads
|
Website
|
Author Spotlight
Publication Date
: June 25 2013
Publisher
: Self-Published
Tour Organized by
:
Confessions of a Book Heaux
Add it to your TBR Pile
:
Goodreads
Buy It
:
Amazon US
|
Amazon UK
Source
: eARC provided by the author in exchange for an honest review.
Cover Love
: Love, love, love! Perfect companion to Leo's cover.
Point of View
: 1st person, following Leo
My Rating
: 5 Stars
When I read
Leo
I was blown away by the writing, the characters, the story... I loved every single thing about it. To say I have been eagerly awaiting Leo's Chance is a huge understatement. Then, when I was asked to be a part of the Blog Tour, I was over the moon excited. I just knew that Leo's Chance was going to be amazing, and it makes me so happy to say I was right. Leo's Chance is brilliant. We not only get our favorite scenes of Evie and Leo together from his point of view, but we learn so much more about Leo himself.
Once upon a time, she had saved me by loving me, by believing in me. Will she be able to again? Even after everything? I hope to God the answer is yes.
But the full details of Leo's past is not all we learn about him. Mia Sheridan wrote this book in a way to not only bring us those alternate perspective scenes, but she also managed to expand the original story. There is so much that was going on in the background of Leo, that we just never got to see from Evie's point of view.
A lot of Leo was from inside Evie's head, there are a lot of times that she and Leo were not together. You will be stunned to learn what was happening during all of those times, honestly it felt like a brand new book, there was just so much more to be told.
After years and years of pining for her so intensely, she was right in front of me, and yet she was still a thousand miles away.
Everybody who knows me, knows that I cry at books. I cry happy tears, I cry sad tears, and quite a few times I cry ugly tears. I experienced all of those while reading Leo's Chance. This shows just how powerful Mia's writing is, and just how powerful this story is. We already know the story right? Why would we be affected by it again? Because it is written so beautifully.
Reality is so overwhelming that I can barely keep up with everything I'm feeling. It's as if all my emotions for her are in living color now and coursing through my body at light speed. I'm home.
We all know how damaged Leo is, we thought we understood where his hurt, anger, shame and guilt were coming from. Well, we knew the over all cause... but you just can't appreciate him and his story until you have seen it through his eyes. And it is not only the heartbreak that you feel for his past, but also the passion and love he has for Evie. His emotions are raw and unbridled. Honestly, I could go on and on... Everything just comes together so perfectly, and if you thought you loved Leo before, you will fall even more head over heels in love with him now.
I knew I would work hard every day of my life to give us more than what our parents had given us. I was going to make her safe, make her happy. I was going to make a home with her.
So, again... if I can stress anything it would that this is not just an alternate point of view retelling. This is Leo's Story 100%. Even the scenes you already know from Evie's point of view feel fresh and new as Leo tells the story. And again, there are just so many new scenes that you never knew took place during the time frame of Leo.
There is also a new epilogue, written from Evie's perspective. This takes us into a nearer future than the epilogue that was at the end of Leo. So for those that were wanting a continuation, you do get a further glimpse into their future. I can not recommend Leo and Leo's Chance enough, I can easily say these are two of my favorite books.
She always had a way of soothing me, simply with her touch. How did I doubt it would always be this way? Then, now, a million lifetimes from this one. My Evie, my heart, my savior. My lion tamer.
MORE QUOTES FROM LEO'S CHANCE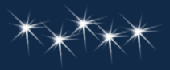 a Rafflecopter giveaway