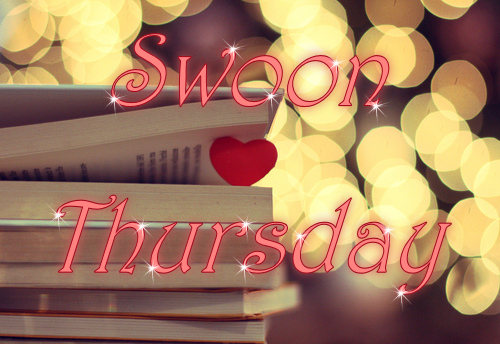 Who doesn't love a good swoon?
The ladies over at YA Bound have created this hot and fun meme!
If you want to join in here's all you need to do.
From the book you're currently reading, or one you just finished, tell us what made you SWOON. What got your heart pounding, your skin tingling and your stomach fluttering?
Then pick a smaller portion of your swoon and tweet it, just don't forget to add the #YABOUND Hashtag to your tweet!

I absolutely fell in love with
Leo
, and now to be able to get his perspective in Leo's Chance? I was in my own heaven. Leo really is one of the most passionate, and swoonworthy characters. If you haven't read
Leo
, please do so before Leo's Chance, but trust me when I say you will not want to miss either of these.
Add it to your TBR Pile: Goodreads
I dip my head and settle my mouth on hers. I sweep my tongue inside and as her tongue meets mine, I almost groan at the taste of her. Heaven. My heaven.

She whimpers and lifts her arms around my neck, pressing her soft body into mine.

I'm like a starving man who is finally sitting before a banquet table of the most delicious food on earth. Ecstasy courses through my body as her tongue meets mine stroke for stroke.

I vaguely note that her hands are running through my hair and when I bring my hands down to cup her ass, she whimpers into my mouth and I can't help groaning back. This is the second most incredible kiss of my life. The first one was with the same girl.
What is your swoon worthy moment this week?
Feel free to leave your links below so that I can check them out and if you are a new follower be sure to let me know so that I can come and check out your blog in return!