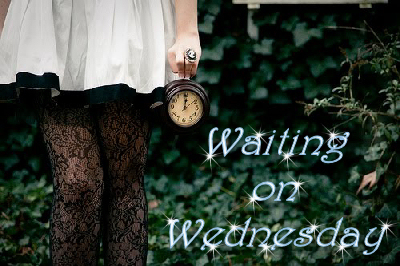 Waiting on Wednesday is a weekly meme hosted by Breaking the Spine.

This is a perfect way to highlight books that we are waiting patiently to be released... it is also a sure-fire way to watch your TBR pile grow!


Pandora Ann Phillips' life is just normal-crazy

Her mom's a psychic, her dad's mom is a snob, her mom's parental units are "too down to earth" and her best friends are newlyweds. Okay, so her best friends being newlyweds isn't really abnormal, but living with them in a cramped two-bedroom apartment definitely is. Sex, sex, sex is totally on their minds. Actually it's not only on their minds, but it's on the kitchen table, couch, on top of the washer...well, you get the picture.

Being a celibate (not by choice, mind you) full-time college student, and an almost full-time barista, Pandora can't afford to lose anymore sleep. So, she seeks out a new place to lay her head. Enter three "drool worthy" male models that are looking for a fourth roommate and they want her...and won't take no for an answer.

Hilarity ensues as Pandora's life turns completely upside down, and she begins to wonder if it will ever be the same again!
Expected Publication
: August 2013
Add it to your TBR Pile
:
Goodreads
Why am I so eagerly awaiting this release you ask?
Have you ever just looked a cover of a book and thought 'I must read this'? Yep, that is exactly what happened here. There is no way possible, after seeing that cover... that I am not reading this book.
Thankfully, the blurb sounds like this will be a lot of fun. Unfortunately, finding out definitive information about it's release has been a bit difficult. I saw some blogs with June dates, but Goodreads doesn't seem to have any date listed. I have however tracked down
Amanda Jason's Facebook
page, and from a comment she made on a somebody's post... she seems to think it will be ready and published for August. I hope she is able to make that happen.
I mean honestly... just look at that cover again.
What is your Waiting on Wednesday?
Feel free to leave your links below so that I can check them out and if you are a new follower be sure to let me know!