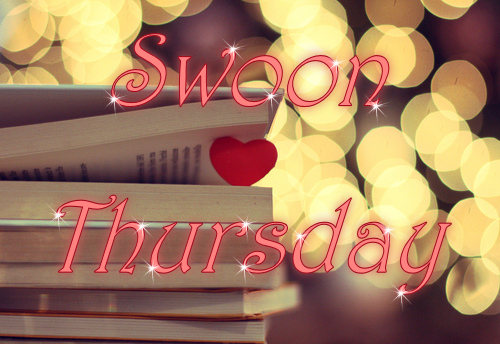 Who doesn't love a good swoon?
The ladies over at YA Bound have created this hot and fun meme!
If you want to join in here's all you need to do.
From the book you're currently reading, or one you just finished, tell us what made you SWOON. What got your heart pounding, your skin tingling and your stomach fluttering?
Then pick a smaller portion of your swoon and tweet it, just don't forget to add the #YABOUND Hashtag to your tweet!

This book was amazing. I knew of course it was going to be great because it is Jennifer L. Armentrout and I have yet to read any of her books that were not amazing. But I was even shocked how much I enjoyed this. It will flip the way you have seen the Luxen and Arum, and have you second guessing everything.
And Hunter? Complete *swoon*. Loved him so much.
Add it to your TBR Pile: Goodreads
"So the DOD released the Luxen and they live like humans, but you all...?

"Not so much." His arms circled me. "We weren't treated the same. I think they saw us as something lower than the Luxen, than them. When they find us, we aren't given the option of playing human."

"That's not fair," I wispered.

"Life's rarely fair, sweetheart." He slid his hands over my thighs as his lips brushed the curve of my jaw once more. "We've always been seen as a weapon. That's what we are."

"No." Heat unfurled inside me, spreading sizzling shivers. "You're more than a weapon, Hunter. So much more."

"With you?" His voice was thick. "I am more, but not with anyone else."
What is your swoon worthy moment this week?
Feel free to leave your links below so that I can check them out and if you are a new follower be sure to let me know so that I can come and check out your blog in return!