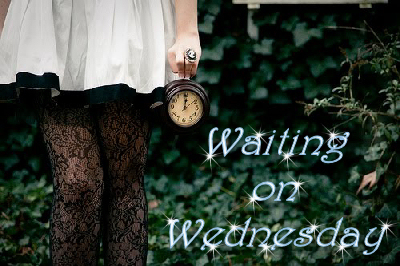 Waiting on Wednesday is a weekly meme hosted by Breaking the Spine.

This is a perfect way to highlight books that we are waiting patiently to be released... it is also a sure-fire way to watch your TBR pile grow!


Sometimes the right choice can be the deadliest.

When Ellie Watt made the ultimate sacrifice for Camden McQueen, she never thought it would be easy. But walking away with her ex-lover, Javier Bernal, in order to ensure Camden's safety has brought a whole new set of dangers. With Javier's plans for Ellie growing more secretive by the moment, Ellie must find a way to stay ahead of the game before her past swallows her whole.

Meanwhile, Camden's new life is short-lived. Fueled by revenge and pursued by authorities, he teams up with an unlikely partner in order to save Ellie. But as Camden toes the line between love and retribution, he realizes that in order to get back the woman he loves, he may have to lose himself in the process. He might just turn into the very man he's hunting.

Told in dual POV from Camden and Ellie.
Expected Publication
: August 20 2013
Add it to your TBR Pile
:
Goodreads
Why am I so eagerly awaiting this release you ask?
Let's give some cover love first... I *love* this cover. All of the covers in this series have been been awesome, this is probably my favorite.
Now on to the book. I need this book like I need air to breathe. There were some changes with the publication date, (congrats to Karina Halle for signing a publishing deal) so we have to wait until August. But I've waited this long, I guess a bit longer will be okay........... *starts rocking slowly, while humming to herself*
And dual POV? My favorite!!!
What is your Waiting on Wednesday?
Feel free to leave your links below so that I can check them out and if you are a new follower be sure to let me know!