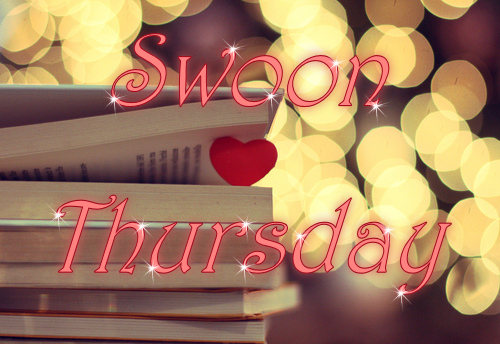 Who doesn't love a good swoon?
The ladies over at YA Bound have created this hot and fun meme!
If you want to join in here's all you need to do.
From the book you're currently reading, or one you just finished, tell us what made you SWOON. What got your heart pounding, your skin tingling and your stomach fluttering?
Then pick a smaller portion of your swoon and tweet it, just don't forget to add the #YABOUND Hashtag to your tweet!

Sebastian may very well be the sweetest guy... ever. I have fallen in love with him. I was cautious about starting The Education of... series because I didn't want to have my heart broken. I knew going in what their obstacle was going to be, it is age. Caroline is 30 and Sebastian is 17, about to turn 18.
I am only a quarter of way through
The Education of Caroline
(which is book 2) and I am still unsure if there is going to be a happy ending. There best be... because I simply love Sebastian. He must have his happy ending.
Add it to your TBR Pile: Goodreads
"Are you cold?"

"No, not really. Are you?"

He shook his head, a wide grin threatening to break out again.

"Are you going to stop smiling at any point?" I asked, amused.

"Nope, Shouldn't think so."

"Do you want to go for a walk?"

"A walk?" He looked longingly at the back seat and I knew what he was thinking because I was thinking it, too. But there was something else I wanted to do first.

"Yes, a walk: perambulation, a stroll, an amble, a short journey made on foot."

Oh. That sort of walk. Okay, I guess."

He half-fell out of the car and scooted around to open my door.

"My gallant knight."

"Your anything," he said seriously. "But I want to be your everything."

Oh Sebastian. You already are.

"I want to make love to you again," he said softly.
What is your swoon worthy moment this week?
Feel free to leave your links below so that I can check them out and if you are a new follower be sure to let me know so that I can come and check out your blog in return!