How do you cope when the people you care for hurt you the most? When the way you feel on the outside, smothers you on the inside. And when you are left to face your demons alone, will you learn that only you have the power to overcome them?

Charlie has never had it easy. Between the constant moving and the incessant fat comments and jokes from her father, her self-worth is non-existent. Her reflection in the mirror shows her nothing but a plain Jane. Music is the only thing that keeps her sanity in check.

Charlie catches the eye of the town star quarterback, Maverick. With her curves, her brunette hair, and the voice of an angel, Maverick has never met anyone like her. Everything that is different about Charlie just makes Maverick like her more. Unfortunately, Charlie doesn't see it herself.

Proving it to her may deem harder than he thinks, especially when tragedy strikes and tears them apart.

Now standing on her own two feet she may finally learn exactly who she is, what's she's capable of and how very un-plain Jane she really is.
Title
: Love Notes (Love Notes ~ Book 1)
Author
: Heather Gunter |
Twitter
|
Facebook
|
Goodreads
|
Website
Publication Date
: April 30 2013
Publisher
: Self-Published
Tour Organized by
:
Word Book Reviews & Promotion
Length
: 243 Pages
Add it to your TBR Pile
:
Goodreads
Buy It
:
Amazon US
|
Amazon UK
Source: Direct from Author
Cover Love: Cute, it matches the story.
Point of View: Alternating 1st person between both Charlie and Maverick
My Rating
: 4 Stars
Wow. What an emotional story this turned out to be. I fully expected the angst that comes with books centered around characters in high school, but Love Notes was something altogether more than that. You can't turn on the news nowadays without hearing a story about bullying. This is a hot topic at the moment, but in Love Notes the bullying comes from the most unlikely of places. Charlie's own parents.
"Self-worth: the sense of one's own value or worth as a person; self-esteem; self-respect."
I want to make this clear right off the bat, before I go any further. I have never hated two characters more in my entire life. Charlie's parents are straight from the pits of hell. Her father, more so than her mother, but both are equally to blame in my eyes. The emotional abuse that is thrust upon Charlie is more than anybody could ever handle, let alone a teenager. And the sad part is that I can so see this type of scenario playing out in many families. Maybe not all to the highest degree, such as in Charlie's case, but emotional abuse is a real issue faced by many people. And Heather Gunter has managed to take a quite series topic, and find a way for her character to find acceptance and love through the help of others. I truly hope that if somebody who faces this issue is able to read this book, and that it helps them to know there is life after the abuse.
"I pull my iPod out of my backpack and plug it in. It's the first thing I do every time I get in it, like a ritual. Music soothes the soul; at least it helps soothe mine."
Okay, now with the hard hitting message out of the way, let us talk about the characters. Charlie and Maverick. Charlie is so very sweet, kind and exactly what any well being parents would wish for as a daughter. Maverick is also sweet, understanding, and considerate. Even with him being the star quarterback, he is not what you would expect if you were to think of this type of character.
Together they are adorable, and they had me smiling on more than one occasion. This is very much a Young Adult title and I am happy to see that nothing it taken too far. I mean don't get me wrong, I love my steamy romances but I do believe there is a limit as to how far romance should be pushed for characters at this age. And Love Notes has just the right amount of romance, and may I add it is so very sweet. We are talking hearts, flowers and of course love notes.
"How is it that a kiss can say so much?

Saying I love you is huge, but to kiss someone who has told you that means everything. A kiss speaks the truth, and I know. I know in his kisses, that he means every single word."
The side characters, Tori and Will are both loveable. Tori is one hell of a friend to Charlie, and as soon as they met I knew they would be best friends for life. They just click, and I was so happy that Charlie found that bond because God knows she has never had it before. Will is completely smitten with Tori, but as we find out they did try to date once. Something happened however, and their feelings for each other are a constant undercurrent in this book. Thankfully they will get to tell their own story in
Heart Strings
, which at the time of this review is due to be published in September 2013.
"Shutting the door, I look around and see clusters of groups all over the parking lot. Every school is different. You generally have your skaters, preps, jocks with cheerleaders of course, nerds and over achievers. I also see a heard of rednecks, it's Georgia after all."
Now for my only criticism. Love Notes really could have benefited from being a bit longer. I get the whole 'insta love' thing and to be honest it really doesn't throw me for a loop. When I read I am the queen of suspension of disbelief. I read for enjoyment, and as long as I am enjoying myself I do not find it hard to believe most things. So, no... the fact that Charlie and Mav instantly fall in love is not my issue. I just feel like the characters would have benefited from a bit more substance.
As mentioned above, the book really centers around a serious topic. I think if it would have been made longer and the characters were introduced to each other at a bit more slower pace, it would have benefited the overall story. Did the insta love ruin it? No of course not. These are just my thoughts on what would have improved an already great story.
"Charlie looks at me, like she wants to say something, but she then seems to decide against it. "Maybe I'll see you later," she says as she walks by.

I holler back at her, "Oh, you'll see me."
Overall, I really enjoyed Love Notes, and I truly believe it will go on to help people who face emotional abuse. The story is heart warming, and in the end you will be happy with the journey it has taken you on.
MORE QUOTES FROM LOVE NOTES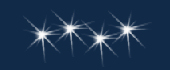 a Rafflecopter giveaway