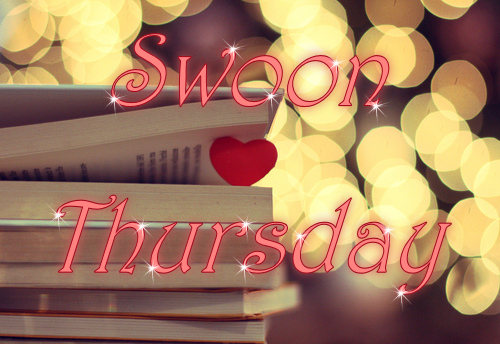 Who doesn't love a good swoon?
The ladies over at YA Bound have created this hot and fun meme!
If you want to join in here's all you need to do.
From the book you're currently reading, or one you just finished, tell us what made you SWOON. What got your heart pounding, your skin tingling and your stomach fluttering?
Then pick a smaller portion of your swoon and tweet it, just don't forget to add the #YABOUND Hashtag to your tweet!

Okay, I am going to try to keep my complete fangirl moment to a minimum. To say that I was over the friggin moon excited when Colleen Hoover sent me an early copy of Losing Hope... well excited just would not cover the emotions I was feeling.
Losing Hope was simply AMAZING. It was everything I was hoping it would be, and so much more. I have fallen in love all over again with Dean Holder. There is so much that we never found out about him in Hopeless, and this is truly his story. I have said it before and I will continue to say it... Coleen Hoover is a genius. She amazes me over and over again with her books.
So, without further ado I give you one of my favorite scenes from Losing Hope. We all know what this scene was like from Sky's perspective, and now here we get Dean's. *swoon*
Add it to your TBR Pile: Goodreads
Expected Publication: July 9 2013
I place my palm over her heart, then pull her hand to my heart. I lower my eyes to her level, making sure she's completely in this moment with me. "Fuck all the firsts, Sky. The only thing that matters to me with you are the forevers."

She releases a breath of relief, then completely kisses the hell out of me. I grab her head and lower her back onto the bed, climbing on top of her. "I love you," I say against her lips. "I've loved you for so long but I just couldn't tell you. It didn't feel right letting you love me back when I was keeping so much from you."

She's crying again, but she's also smiling. "I don't think you could have picked a better time to tell me you loved me than tonight. I'm happy you waited."

I dip my head and kiss her. I kiss her like she deserves to be kissed. I hold her like she deserves to be held. And I'm about to make love to her like she deserves to be loved.
What is your swoon worthy moment this week?
Feel free to leave your links below so that I can check them out and if you are a new follower be sure to let me know so that I can come and check out your blog in return!