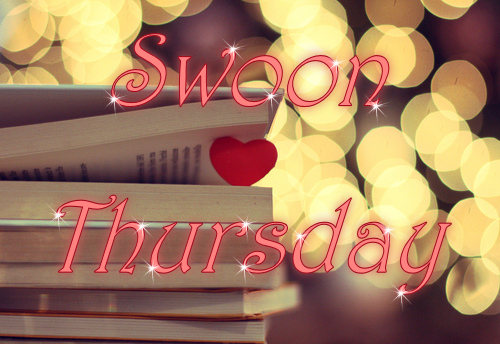 Who doesn't love a good swoon?
The ladies over at YA Bound have created this hot and fun meme!
If you want to join in here's all you need to do.
From the book you're currently reading, or one you just finished, tell us what made you SWOON. What got your heart pounding, your skin tingling and your stomach fluttering?
Then pick a smaller portion of your swoon and tweet it, just don't forget to add the #YABOUND Hashtag to your tweet!

Brad can be my superhero any time he likes. Honestly, if you have not yet bought yourself a copy of Love Love, what are you waiting for? This was such an amazingly romantic, and touching story. I simply fell in love with it, and I have no doubts that you will love it just as much.
You can check out my review
HERE
Add it to your TBR Pile: Goodreads
He laces his fingers through mine and we walk around the platform a bit, enjoying the view, until something catches his eye. When I look over to see what it is, I notice there's a plaque attached to a long piece of rock that reads This is a good kiss spot.

Catching me by surprise, Brad grabs me and pulls me close. He threads his arms around the curve of my shoulders, causing my heart to pitter-patter wildly and my breath to come in giant gusts. His breath is blowing on my lips like a soft breeze as he whispers, "I've been wondering something all night." My eyes go wide. "Have you ever been kissed by a superhero before?" My mouth won't move, so I simply shake my head back and forth. His eyes are burning up my lips as he breathes, "because you've never been truly kissed until you've been kissed by a superhero."

With a small gasp and a hoarse voice, I strangle out a reply. "Will it be life-changing?"

He dangles his lips over mine. "Oh yes, life as you know it will never be the same."

What is your swoon worthy moment this week?
Feel free to leave your links below so that I can check them out and if you are a new follower be sure to let me know so that I can come and check out your blog in return!