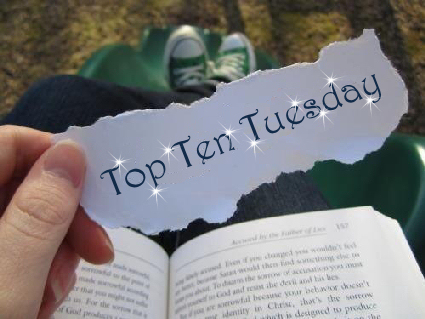 Hosted by Broke and The Bookish
This Week's Topic is:
Top Ten Favorite Book Covers Of Books I've Read
So there you go... this weeks Top Ten! What is yours?

Feel free to leave your links below so that I can check them out and if you are a new follower be sure to let me know so that I can come and check out your blog in return!