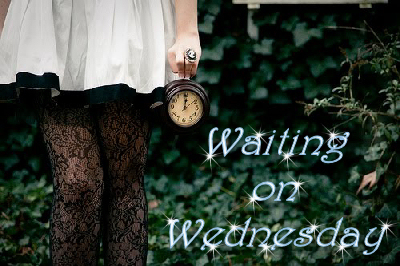 Waiting on Wednesday is a weekly meme hosted by Breaking the Spine.

This is a perfect way to highlight books that we are waiting patiently to be released... it is also a sure-fire way to watch your TBR pile grow!
He was taking the long road. She was taking the road to nowhere. It just so happened that they led to the same place…

Five months ago, Camryn and Andrew, both dealing with personal hardships, met on a Greyhound bus. They fell in love and proved that when two people are meant to be together, fate will find a way to make it happen.

Now, in the highly anticipated sequel to THE EDGE OF NEVER, Camryn and Andrew are pursuing their love for music and living life to the fullest as they always swore to do. But when tragedy befalls them, their relationship is put to the ultimate test. As Camryn tries to numb her pain, Andrew makes a bold decision: To get their life back on track, they'll set out on another cross-country road trip. Together they find excitement, passion, adventure—and challenges they never could have anticipated.

Sexy. Daring. Dangerous. THE EDGE OF ALWAYS takes you on a ride you won't forget .
Expected Publication
: November 5 2013
Add it to your TBR Pile
:
Goodreads
Why am I so eagerly awaiting this release you ask?
I know... I know.... November 5th is ages away but I just can't wait for this book to be released. I loved The Edge of Never and was so excited when I saw the story was going to be continued. The first book was dual POV between Cam and Andrew and you know how I love my dual POV's. I have heard this book will be also but that it is mostly from Andrew's POV which makes me even happier.
And wow. Could they have picked a better cover? No way. That is the perfect Andrew Parrish.
What is your Waiting on Wednesday?
Feel free to leave your links below so that I can check them out and if you are a new follower be sure to let me know!