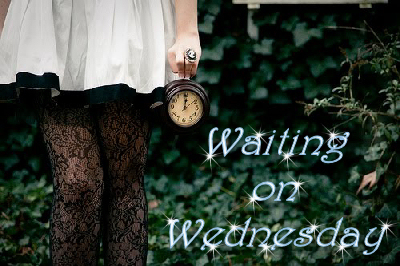 Waiting on Wednesday is a weekly meme hosted by Breaking the Spine.

This is a perfect way to highlight books that we are waiting patiently to be released... it is also a sure-fire way to watch your TBR pile grow!


IN THE REAL WORLD, WHEN YOU VANISH INTO THIN AIR FOR A WEEK, PEOPLE TEND TO NOTICE

After his unexpected journey into the lands of the fey, Ethan Chase just wants to get back to normal. Well, as "normal" as you can be when you see faeries every day of your life. Suddenly the former loner with the bad reputation has someone to try for-his girlfriend, Kenzie. Never mind that he's forbidden to see her again.

But when your name is Ethan Chase and your sister is one of the most powerful faeries in the Nevernever, "normal" simply isn't to be. For Ethan's nephew, Keirran, is missing, and may be on the verge of doing something unthinkable in the name of saving his own love. Something that will fracture the human and faery worlds forever, and give rise to the dangerous fey known as the Forgotten. As Ethan's and Keirran's fates entwine and Keirran slips further into darkness, Ethan's next choice may decide the fate of them all.
Expected Publication
: October 22 2013
Add it to your TBR Pile
:
Goodreads
Why am I so eagerly awaiting this release you ask?
Holy cow, I can not wait for this book. I simply fell in love with Ethan in The Lost Prince. This cover has only recently been revealed and I must add that I love it. It fits with the rest of the series and to be honest that is about how I would picture Keirran, although maybe a little younger. And of course we all know what another Iron Fey book means?!? The chance for more Puck. Woo Hoo. This makes me very, very happy.
What is your Waiting on Wednesday?
Feel free to leave your links below so that I can check them out and if you are a new follower be sure to let me know!